Start Your Own Podcast in No Time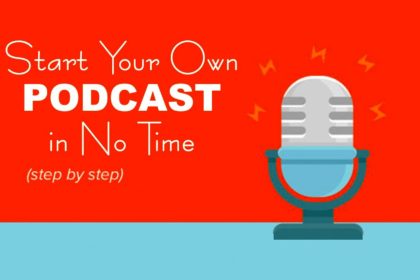 Podcast is nothing but a set of audio clips. According to an American research, it was found that most of Americans commit to podcast to gather the information while few claim that they listen once a month.
The stats are clearly depicting that podcast are growing tremendously to gain the attention of people. Yes, you might be thinking how you can use podcasts to grow your business as it is an amazing idea to grow your business via podcasts.
Do not get fooled in your own thoughts that podcasts are easy to produce. They are the set of audio clips which require a lot of time to gather in a most effective way. But once your podcasts are released they may work for the best of your company. Also, stop expecting that you will receive instant results.
You will have to promote and sponsor your podcasts just like in online marketing for which you can even hire any reputed digital marketing agency. You may receive the earnings from podcasts but it requires patience and some extra efforts. This discussion will tell you from scratch about how to start a podcast.
Let us have a look on what all you will require in creating your podcasts –
MICROPHONES
Since podcasts are nothing but an audio clip. You will have to be very particular while selecting a microphone because listeners can differentiate between a low and high-quality recorder. There are huge chances you might lose customers if you choose a low-quality recorder.
A COMPUTER
A personal computer or a MAC will work fine. Depending upon the type of recording you have performed, you will need to edit the audio according to that. You can cut some unnecessary portions of audio; improve its quality by muting the background noise etc.
AUDIO EDITING SOFTWARE
Having a computer or MAC is absolutely fine. But having good audio editing software is more important. In order to produce a good podcast, good audio editing software along with editing skills is must.
How to do a podcast
FIND OUT THE NICHE
First of all figure out the type of podcast you wish to publish. Do not get discouraged about the presence of podcasts. Stick to your idea. For example – if you want to target about the music lovers especially to the ones who still love folk songs or people who love reading marketing blogs especially trending SEO blogs. So you will create podcasts in context to those people. Starting a podcast may seem difficult but as soon you have a good hand on it, you will enjoy creating podcasts.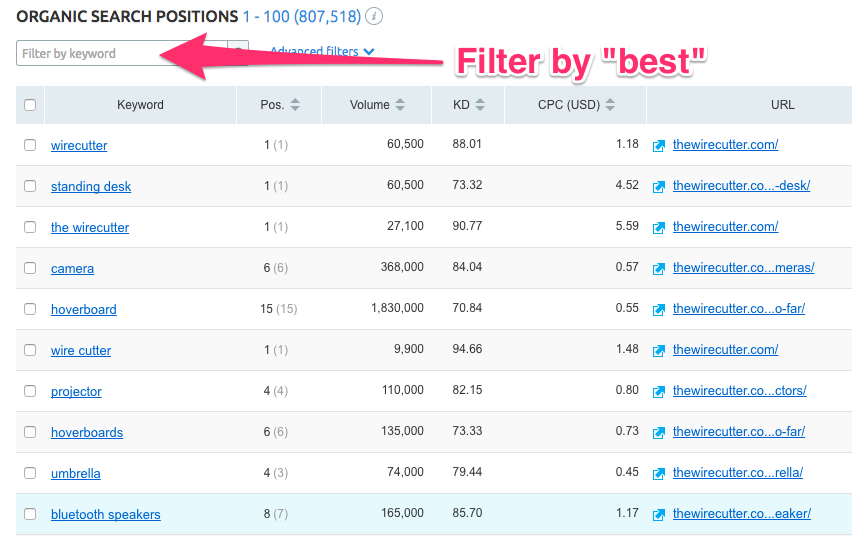 INSTALL AND SET UP AUDACITY
Audacity is open and totally free to use software for editing the sounds. This is one of the simplest and easiest software. You can download Audacity 2.1.0 from www.audacityteam.org. Simply open the software and connect your microphones. Then confirm the connection of microphones to your software. At the top left corner you will find the options to play, reverse, skip and pause. To decode your audio into MP3 version you can download Lame MP3 encoder. You have options of adjusting the volumes of your background. Make sure you maintain silence for 5 seconds and afterwards you can maintain the tone throughout the recording.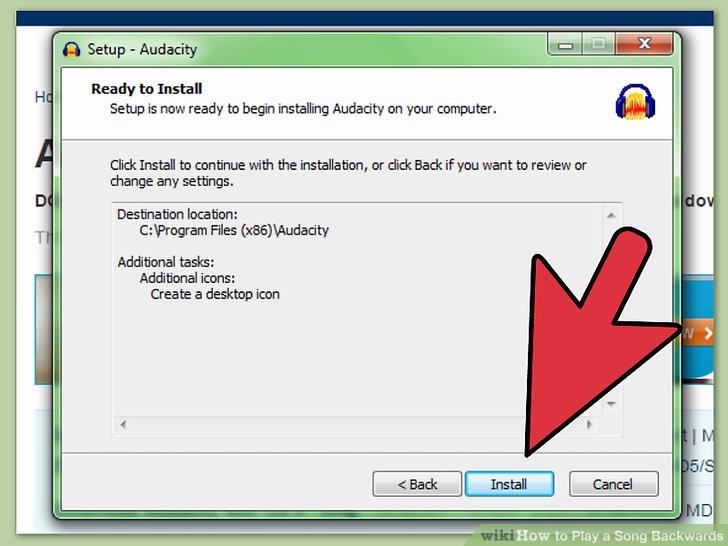 EDITING IN AUDACITY
Once you have completed the recordings in your audacity recorder, you can make the changes in the same. If you need to cut something in audacity software,
Figure out the section of audio which you need to eliminate.
By using selection tool, select the part of audio which has to be eliminated.
Finally click on the cut button and its gone completely.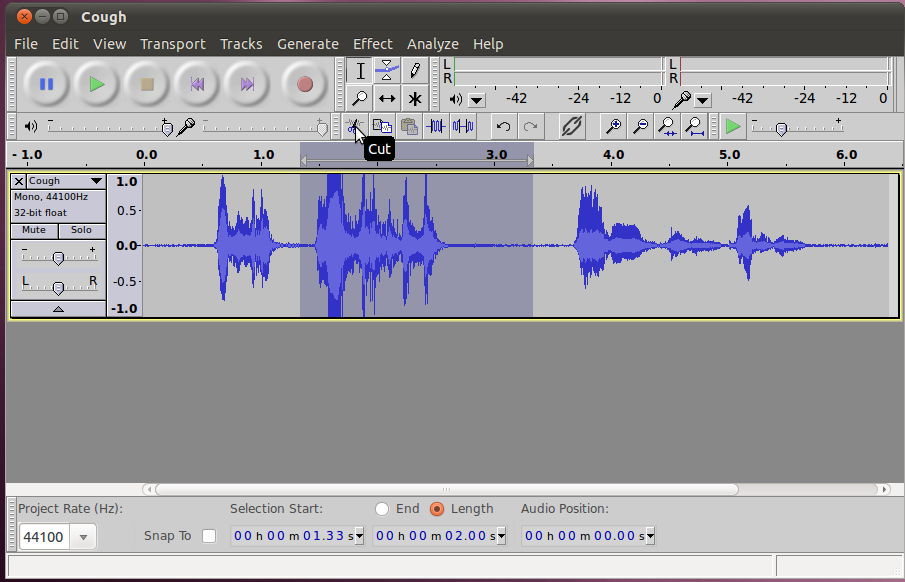 Also if you wish to record directly through Audacity, follow the steps –
After connecting to your microphone, open audacity software and try recording as quick as possible.
Take care for first few seconds and try to maintain a whole of silence in order to gain the same quality in future. This thing is popularly known as room tone. You can also minimize the noise by using toggle tone option. The clearer voice is, more the people would go ahead while listening to it.
After doing all the necessary changes and edits, save your project by clicking on "Save project as".
Now comes the turn of recording main portion of the podcast.
Open the audacity and open your projects, select and open the file which you recorded as your room tone.
With the help of selection tool, you can copy and paste your main audio in the room tone. You can cut and paste the audio from starting till end. You will find variety of options in the selection tool and you can literally play with the audio and make the way you want.
After performing all the necessary changes, you can save your project and export it further.
Before proceeding further keep in mind that audacity software recognizes only one microphone. If you wish to use multiple analogue microphones on your PC, then simply bring a mixer which is easily connected to your device. Record audio on XLR recorder which is easily portable and then you can upload your files on to your PC.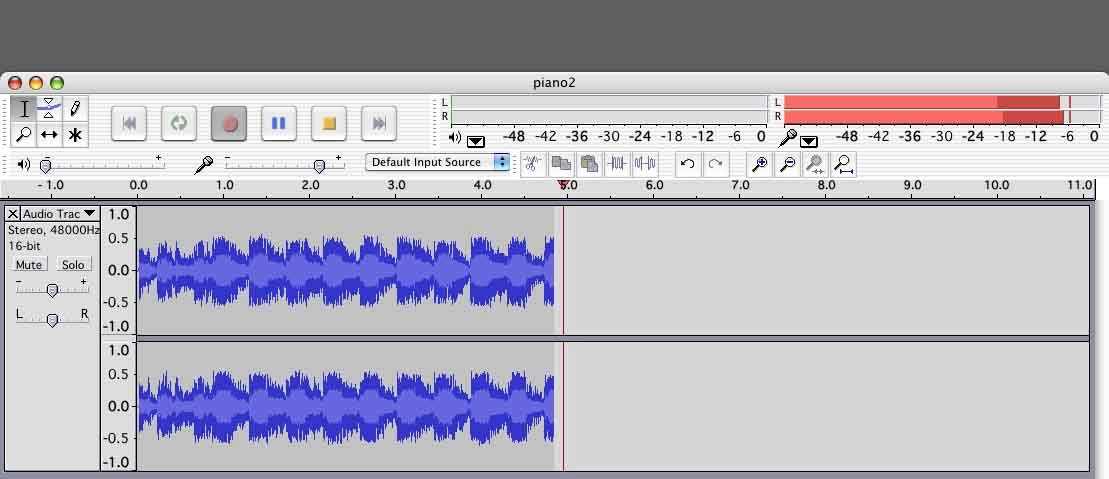 EXPORTING AN AUDIO –
Exporting an MP3 would no more be a hassle for you. As there is an option to export before recording, you will don't have to worry now. But there are still some points you need to keep in mind. You have to update your meta data which includes all the basic information such as – title, album, track number etc. Updating meta is very important for complete website's optimization as well. If you are working on Audacity, it lets you do that –
Go to the file and then click on export audio.
"Choose save as type" where you will find the podcast name and episode number. Click on "Save".
Meanwhile you will notice an edit metadata option. Enter all the necessary information, which you are wishing to see before it exports. Adding and removing sections are just few clicks away.
After saving the template, you will reduce your manual work for the next time when you record your audio.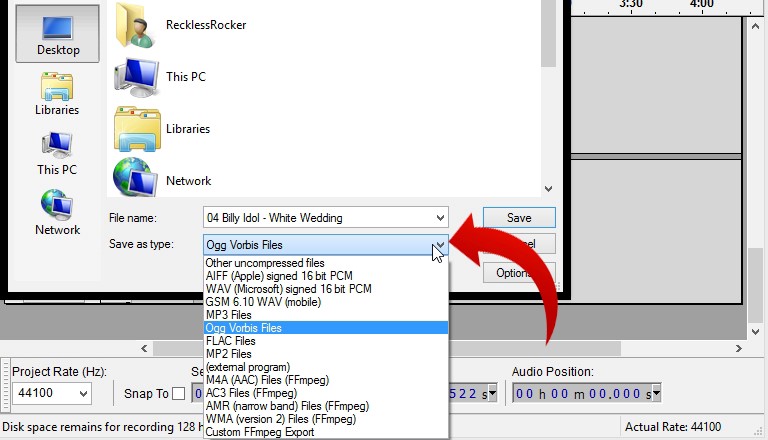 Since you have already gained complete information about how to start a podcast.
Let us have a look on the importance of the audios in the world of today –
Podcasts have changed the perspective of the society. People now love to hear some real voices over some good content. It has been really helpful to broadcasters and webmasters. Tutorials and interview rounds have become easier with the help of podcasts. Podcasts are now counted as strategies to enhance the brand. From directions to sport casts, podcasts are too useful. By following above points, starting a podcast will no more be a difficulty for you.
About Monica Gandhi
I help Companies meet their Sales And Marketing Targets.