Best Digital Marketing Company in Patna Bihar – Candent SEO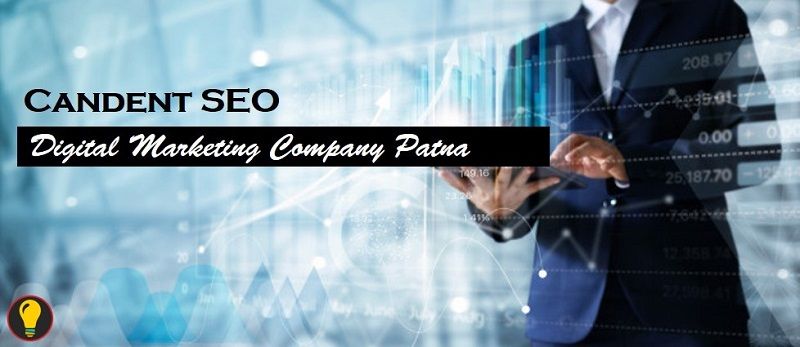 In seek of Digital Marketing Company in Patna?? Candent SEO is the solution for you… Before getting into how its the best for you, firstly, you need to know – why you need marketing??
What's Your Challenge in Your Online Business?
Increase sales & leads

Improve visibility

Increase engagement

Giving business a facelift
Well, to your these challenges, Candent SEO is the solution…
We are The Top Digital Marketing Company in Patna
That Helps You Put Your Best Foot Forward
We are Results Driven & Highly Creative!!
Candent SEO is a worldwide acclaimed Digital Marketing Company in Patna, Bihar. Evidently, we have set new & higher quality standards for services delivered in the field of digital marketing.
Our Story
We are equipped with ideas, innovation, enthusiasm, and a straightforward vision. Significantly, this leads Candent SEO [top digital marketing company in Patna] to aim at accelerating business growth in the ever-expanding digital world.
Particularly, our strong belief lies in the core strength of the organization lies in innovation, data, and performance.  That's what has helped Candent SEO grow and manage numerous successful website across the world.
What we are known for
Our team of digital marketing experts are solely dedicated to understanding clients requirements and help them increase their business performance. Concurrently, we help the brand grow with in-depth insights, calculated strategies & impactful ideas.
Candent SEO Solution
Here, we'll brief the digital marketing services we provide our clients with:
Despite, we are the best digital marketing company in Patna with over years of experience. Actually, we believe it's our unique approach towards digital marketing that sets us apart.
Its not us, who say this, but our clients as well as competitors…!!
We believe in staying with a methodology that is refreshingly uncomplicated…
Moreover, we work on every project with a unique integrated plan. Firstly, we analyse the whole idea of the respective client's business objectives. Further of which, we develop an integrated plan to turn into a tangible reality.
Now, before choosing our digital marketing services, we think it's important for you to realize why to choose us…
Why Candent SEO is the Best Digital Marketing Company in Patna
Candent SEO is indubitably the best digital marketing company in Patna.
Actually, this is not being mentioned just anyways, its our clients who address us by such name…
With over 5+ years of experience, we own 300+ Happy Clients & High Client Retention.
Being the finest digital marketing service in Patna, we primarily aim at delivering best insights and strategies for our customers. Mainly, we do it to enhance their sales and outperform the competitors.
Our digital marketing services include innovative, strategic and market-leading qualities which brings commercial success for our valuable customers.
Furthermore, we help you design ROI based Digital Marketing Campaigns & Branding Campaigns. Eventually, this helps you generate leads and new customers across all the digital and offline platforms.
Our Page at Startup India: https://bit.ly/2NyYchm. Startup India is an initiative of the Government of India. The campaign was firstly announced by Indian Prime Minister, Narendra Modi, with the primary objective of promoting startups, generating employment & creating wealth.
Digital Marketing Service in Patna Handled By Us Include:
Search Engine Optimization
Online Reputation Management
Website Design
Web Development
Pay Per Click Advertisement
Copywriting & Content Marketing
Social Media Marketing
Conversion Rate Optimization
App Store Optimization
Search Engine Optimization Services
Candent SEO has been rewarded as the best SEO company in Patna.
We guarantee a better SERP ranking…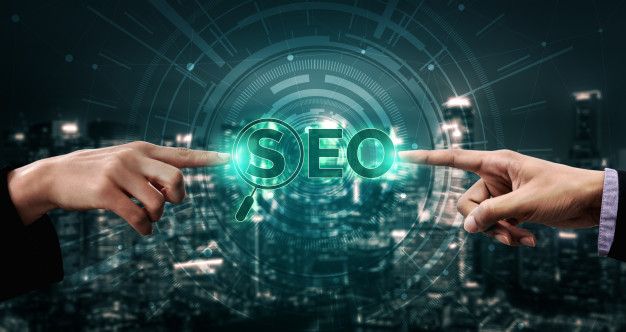 SEO Services in Patna
Evidently, for any online business, right digital marketing strategies are required to thrive, flourish & succeed.
A proper SEO strategy includes the potential of generating good traffic, making its online presence felt. Moreover, it ups the ante ahead of its competition for gaining ascendancy in the digital world.
Candent SEO offered SEO Services include
Global & National SEO
Ecommerce SEO
Enterprise SEO
Local SEO
Content Marketing
Off-Page SEO
Guest Posting
Google Recovery Services
Why We Are The Best SEO Company in Patna?
We have discussed the point-wise reasons why we are the best SEO Service Providers in Patna:
We help websites build organic traffic
Increases brand visibility
Use White hat SEO techniques only
Use Google Tracking tools
Deliver long term results, building goodwill
Provide client acquisitions at a reasonable cost.
Note: Though Candent SEO is a digital marketing company based in Patna, Bihar, we have clients at National as well as International level.
No matter, where you're residing or where your business is set up, contact us for your online business. Significantly, with us, you get guarantee to stay ahead of your competition (in any niche).
SEO Is A Big Bag of Tricks
Candent SEO (digital marketing company in India) understands that SEO is an art. Furthermore, this is the reason experts here keep pace with each and every search engine algorithm change. Moreover, Candent SEO facilitates the appropriate thrust needed for the website via its highly-efficient digital marketing services.
Online Reputation Management
Well, Online Reputation Management Services is really important for business in today's date, as it enhances brand recognition.
That's why, Candent SEO (best digital marketing company in Bihar) offers the best ORM services.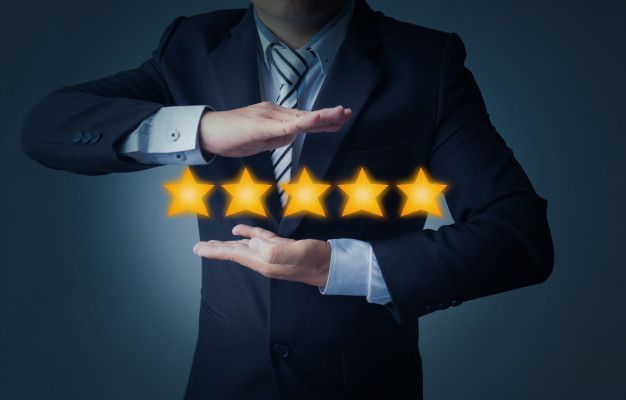 Here, experts are highly efficient at building proactively brand and creating a better connection with the customer. Apart from that, their focus lies in creating an impactful online reputation for your business.
Likewise, other digital marketing companies in India, we not only focus on mending online reputation marketing. Also, our extreme focus and efforts lies in maintaining a good brand reputation.
Being one of the top Online Reputation Management Companies in India, we understand the importance of prestige any brand owns. Thus, we keep that in account working on your project.
In today's competitive environment, its important for businesses to invest in creating a positive image in the market. Particularly, for this purpose, you can rely on Candent SEO. As it is one of the best Online Reputation Management Services in India to help you out improve your brand image.
Candent SEO Online Reputation Management Services Include:
Building & Managing Reputation
Recovering Online Reputation
Removing Negative Comments (Not only from the web but also from people's mind)
Online Reputation Monitoring
Building or Developing a Positive Reputation
Why Choose Candent SEO For Online Reputation Management Solution?
Easy CRM Tools
We make usage of CRM tools for building and managing relationships with clients via providing an update on daily tasks. The tool comprises an easy to use interface.
Dedicated Project Manager
We know personal touch plays well in handling a project properly. This is the reason, provide a dedicated account manager for better coordination.
Brilliant Customer Support
We provide awesome customer support services. We make Project Managers available during the client's working hrs to assure better communication.
Performance Tracking
Our daily, weekly & monthly updates allows you to track the progress of your website and what's planned for the coming months.
Looking for cost-effective Online Brand Reputation Services?
Outsource your work to us & let us do the work for you…
Website Designing
Candent SEO is a leading website Design and Website Designing Company in Patna. Eventually, we offer highly exceptional web design services. Well, we work with the most diversified set of clients according to their respective industrial needs.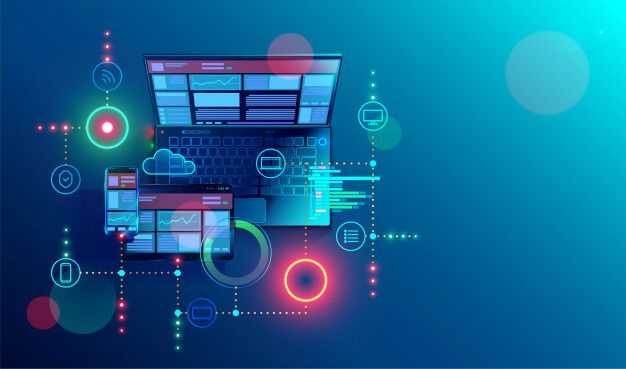 Moreover, with our huge experience & exposure, our designers deliver clients desired set of website designs, triggering businesses to sky-high.
Well, our team of expert and creative web designers our skill to provide you with top notch websites. Evidently, this makes us  potent enough to replicate your vision & values into our designs. According to us, this automatically drives in a high range of traffic to the website.
Website Design Services Offered By Candent SEO Include:
Responsive Websites
We are the top responsive website design company in Patna, creating world-class websites that perform well in every device or platform.
CMS-Based Websites
We being best website making company create CMS-Based websites, offering speed, autonomy, efficiency and the ability to track every single piece of content on your website
Ecommerce Web Design
We build intuitive eCommerce websites, via a thorough understanding of the business cycle. We take care of the details such as business descriptions, ad copy & revenue tracking.
WordPress Web Design
We are the leading WordPress web design company in Patna, offering a complete package of WordPress CMS solutions which helps in designing your website in the most efficient way.
Website Redesigning
Candent SEO is aware of the tediousness prevails in redesigning the website. We have enlighten the future life of various companies and turned them into the brand.
Why Candent SEO Is The Best Website Designing Company in Patna    
Professional & Creative Team
We comprise a professional & creative team.

Project Management System
We comprise a fully-planned & time-boxed project plan. You are provided with full access to our entire project management team.
Timely Quality Control
We have an internal audit team for phased & timely quality control.
Personalized & Consultative Approach
We facilitate a personalized & consultative approach to your web design needs.
Experienced Team in Industry
We comprise a team, having a decade of experience in the digital marketing industry.
Website Development
Being the best Website Development Company in Patna, We at Candent SEO know the importance of digital presence in today's date. That's why, our team makes every possible effort to better understand what the audience today is looking for.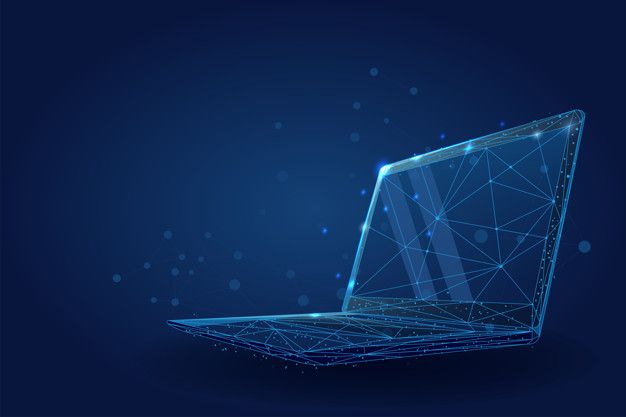 Our website developers are expert enough to mold your website, providing you with a user-friendly and welcoming website.
Why Candent SEO is the best Website Development Company in Patna?
Simply, we are best because we know that website design and its execution do have impact in SEO. Well, whether its the design of your website or its executed, it can effect the search results.
When it's about website development, our working mechanism that set us apart from other lists of website companies in Bihar.
Our experienced developers start the work via a different. Firstly, we evaluate the project requirements & then suggest the most suitable situation.
Have a Quick Glance at Candent SEO [Best Digital Marketing Company in Patna] Web Development Working Mechanism
Weill, we are providing you with our Web Development Working Mechanism. Eventually, this will get you an idea of how we are going to deal with your work if you get connected with us…
Step 1: Information Gathering
Firstly, we understand our client's business's purpose, primary goals, and the respective target audience.
Step 2: Design
Second, Based on the information accommodated, we find the right page layouts for the client.
Step 3:  Content Writing
Once done with the designing, we move the writing section.Next, we compel headlines (means titles & descriptions), edit the existing content or add/write new ones.
Step 4: Coding
Further, we execute the content and needed Frameworks and CMS to the website.
Step 5: Testing and Launch
Before launching the website, we check thoroughly if all the forms and scripts are functioning properly. Lastly, run the site through spell-checking & grammar-checking software to find the possible typos.
Step 6: Maintenance
Once done with the launching, we implement opinion monitoring. Moreover, update the website on a regular basis.
So, that's all about our Website Development Services.
Note: We are a solution to all those, who are looking for Website Company in Bihar, Website Making Company, list of website companies in Bihar.
Pay Per Click Advertisement
Obviously, Candent SEO is the best PPC Company in Patna. We increase your digital footprint with Pay Per Click campaigns or Google Adwords and Bing Adwords.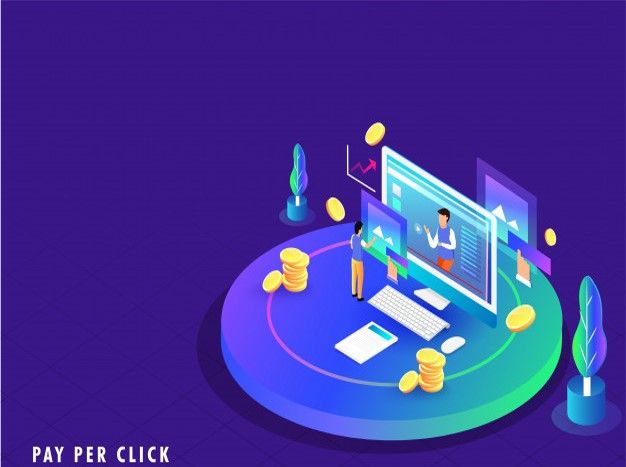 According to reviews, our company has the best PPC Services in Patna.
What Makes Candent SEO The Best PPC in Patna, Bihar?
People reviewed the best PPC Services Agency in Patna.
Rated best Pay Per Click & Digital Marketing Agency in Patna.
Asides from all this, we have an unmatched portfolio of clients & a long history of successful PPC campaigns.
Note: Though we are a digital marketing company based in Patna, Bihar. Still, we provide best Pay Per Click services all over India.
Our PPC Services in Patna

Search Advertising
Search advertising is one of the most important channels of PPC advertising. We do make use of different terminologies for it – Paid Search, SEM, PPC and etc.

Display Advertising
Display advertising is another important PPC advertising strategy, which gives digital marketers enormous power in the form of phenomenal reach.

Social Media Advertising
With comparatively higher reach and engagement than that of display and lower CPCs than search, Social Advertising is a powerful tool.
Remarketing
Remarketing is one of the smartest advertising techniques a good PPC Services in Patna will recommend you. This allows you to show ads to users who visited your website earlier.
Google Shopping Ads
Google Shopping Ads are like really very important when it comes to online retail marketing business. We being best PPC Services Agency in Patna, create campaigns and sell your products to online customers.
Mobile Advertising
In the past few years, mobile advertising has really grown exponentially, with the increase in smartphone penetration and data connectivity.
Basic Things Included in PPC Services
Keyword Discovery & Selection
Ad Text Creation
Bid Management
Conversion / Call / Sales Tracking
Help with Optimizing Landing Pages
PPC Monitoring & Reporting
Copywriting & Content Writing
Candent SEO [the best digital marketing agency in Patna] offers the best Content Marketing Services in Patna.
We do offer a fleshed-out as well as a comprehensive content plan for your digital marketing requirements.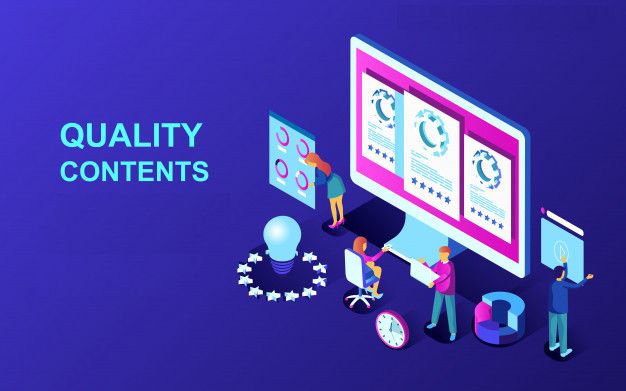 Our content marketing services include researching, ideating and creating winning content for all the marketing collateral – editorial, videos, blogs, ads and etc.
Candent SEO (one of the most pleasant digital marketing companies in Patna)  carries out a great deal of research.  Moreover, to find out everything possible about your business, products, consumers and etc.
What [Digital Marketing Company in Patna – Candent SEO] Content Writing Services in Patna Offer?
Below mentioned are the content writing services we do provide our clients with:
Blog Posts Creation
A blog is one of the most vital tools for educating and informing your audience and cultivate loyalty. We help our clients with research & development and planning an overall content strategy.
Moreover, we aim at populating your content calendar with fresh and unique content, designed for both humans and search engines.
Infographics Design
Day by Day Infographics is getting more popular and popular – helping you to make complex concepts simpler and garnering eyeballs. We besides, help to create effective infographics, that can get embedded on blogs and websites and drive action.
SEO Content Writing
Being the best SEO company in Patna, we at Candent SEO know-how to produce website content aimed at humans and for search engines alike. Thus comprises dedicated professional content writers to work with you to create product descriptions, landing page copy, value propositions, and several other website copies.
Press Releases
We create press releases for digital PR that is persuasive for readers and designed for maximum reach and promotion.
Social Media Marketing
Being the best Social Media Marketing Company in Patna, we do employ an effective social strategy. Hence helping you grow business, maintaining your social presence and engaging with the audience.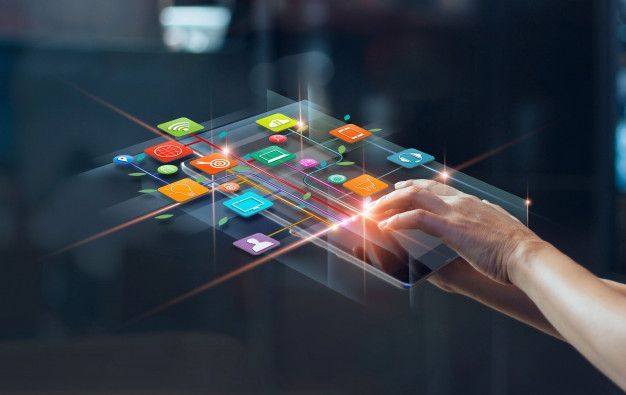 We are full-service SEO Services in Patna, Bihar. Our team comprises of social media experts, helping you establish your business objectives, identify your target audience, create engaging & share-worthy content. Moreover, we integrate your social media with all the other aspects of your online presence.
Our Social Media Marketing Services Include:
Brand Monitoring
We help you improve and track the reputation of your business and find out how people perceive your brand.
Social Media Contests
Being the best social media marketing company in Patna, we at Candent SEO are aware of some facts. Such as platforms like Facebook, Twitter or Pinterest can contribute a lot when it's about increasing traffic in a short period of time. Further our social media experts are here help you determine the most suitable type of content and platform for your brand.
Social Media Management
Our team of social media experts is potent enough to manage your accounts on your behalf and engage with your audience.
Setup & Custom Profile Design
We create and customize Social Media profiles with quality content & aesthetics which resonates with your brand and audience.
Our team can help you get the maximum of Social Media Marketing
Conversion Rate Optimization
Lift your sales and revenue now with Candent SEO Conversion Optimization Services
Candent SEO comprises a team that works for improving your online results. This we do via building a conversion optimization strategy. And then designing and running all-inclusive A/B/N and Multivariate tests for you…
Is your website turning your visitors away?
Is your shopping cart abandonment rate too high?
Do you know which copy elements or design should get changed to bring increment in your conversion rate?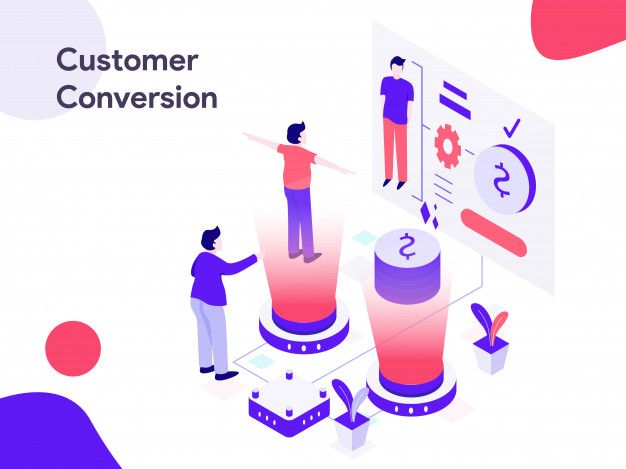 Conversion is actually the specific action you want your website visitor to take on your website or landing page.
Desired actions include:
Buy
Download
Refer a friend
Make a phone call
Opt-in
Click to chat
Register
And more
Candent SEO facilitates its clients with services that deliver improved conversion rates for e-commerce and lead-generation website marketers.
Our clients enjoy conversion rate increases between 10% to 290%
As a Candent SEO client, you will be provided with a full-service optimization solution for the best outcomes from A/B/n split and Multivariate tests.
We moreover provide our clients with the test results. These results statistically proves which landing page or website variation facilitates the maximum conversions.
App Store Optimization
Candent SEO is the best App Store Optimization Company in Patna, Bihar.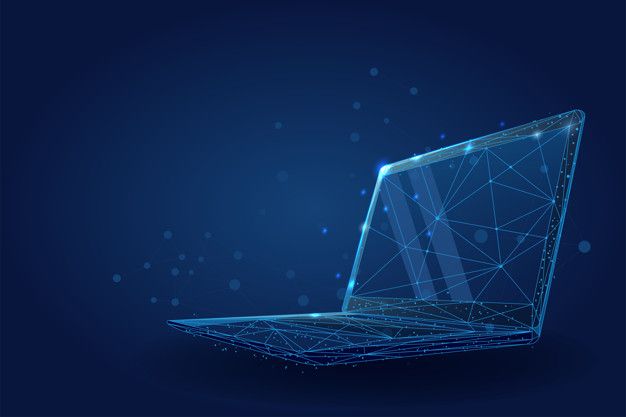 Being this, we are aware of the importance of mobile app advertising these days…
Businesses nowadays are increasingly placing reliance on applications (Apps), to reach out to a diverse array of clientele. At Candent SEO – Mobile App Store Optimization Company in India, we understand the consequence of making your business app ready.
We know, conceptualization, creation, designing and development of the mobile app is like half the digital marketing work is done. However, the real success of the app depends on the user experience. And that's what actually creates the requirement for appropriate mobile app advertising or ASO marketing.
Our ASO [App Store Optimization Services] Strategy Include:
App Title Optimization Services
Via this service, we help people increase their brand awareness, doubling the no. of their apps downloads, bolster the application and etc.
App Keyword Targeting & Optimization
App Ratings & Reviews
Optimizating Description  of Application
Creating App Screenshots Icon 
To Employ Our App Store Optimization Services
So, here finally ends up our digital marketing service in Patna.
Hopefully, you enjoyed reading the blog and got some info relevant to you…
Want To Discuss Your Project With Us??