Digital Marketing for Hotels: Trends, Strategy & Benefits of SEO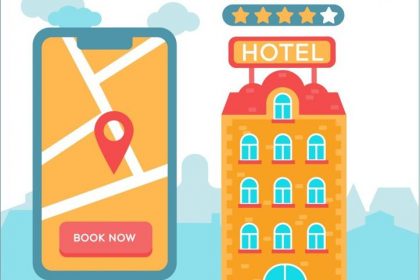 The Return of Investment from digital marketing for hotels is much more impactful than traditional ways, and it cannot be ignored.
Almost 80% of Hotels have already begun making the online presence to attract a new customers. In an industry that is extremely human-centric and experience-driven, hotels are going to have to put themselves out there to find the next guest.
Traveling and lodging is becoming more inexpensive and much more reasonable for the average people. And the average people are traveling for a means of new reasons.
There are a number of new platforms to promote your hotel on. And when it comes to Digital Marketing you can't afford to ignore. The digital marketing landscape has revolutionized all industries.
What Exactly is Digital Marketing for Hotels?
Digital marketing has made a remarkable change in the marketing industry and opened new channels for selling products and services, by the internet and mobile applications with the rise of digital and Google travel search, the hotel customer's journey has grown up.
Hotel digital marketing (hospitality marketing) means building and maintaining your hotel's online presence. This includes social media platforms.
Facebook
Twitter
Instagram
LinkedIn
In addition to Google, Bing, Yahoo, and other search engines. In that case, the right Digital Marketing Agency which is better known for securing top position on a search engine can help you drive more customers.
Moreover, A top Digital Marketing Agency can find ways to reach your guests using
Engaging website
Content Marketing
Emails Marketing
Paid marketing
Social media Marketing
Search Engines Optimization
and other such hotel promotion ideas in the correct manner.
So, you should accept the truth that digital marketing for a hotel gets you more bookings, better visibility and of course a stable brand name in the market.
For many hoteliers, Digital marketing is still a new platform. Most are too busy running their business operations and leaving online sales to the Online Travel Agency to give much thought toward implementing a comprehensive digital marketing strategy themselves. However, the digital era is here to stay, and most hoteliers will agree that it no longer be ignored.
Many are starting to find how they can expand their brand online. The obvious choice has been to hire additional staff, but this tactic is just a temporary solution because the demand for digital marketing is unstoppable and will continue to grow alongside the evolution of Cutting-edge technology and consumer behaviors.
Why Digital Marketing Strategy Important for Hotels?
The Online Travel Agency has invested heavily in digital marketing and technologies to engage online customers at every stage of the buyer's journey.
However, in many cases, this has led to the appropriation of customer relationships, leaving hoteliers in a challenging predicament. In fact, research shows that 75% of online hotel bookings come from Online Travel Agency.
So how hoteliers can confirm themselves in the customer journey to get in front of online travelers and increase direct bookings? It starts with understanding the 5 online customer behavior phases.
Imagining Phase: In this phase, the guest is searching for a perfect holiday, without knowing exactly what they want yet.
Planning Phase: In this phase, the guest knows what they want, and is searching for specific rooms, prices, packages, etc.
Booking Phase: In this phase, the guest has selected their favorite option and is ready to book.
Experiencing Phase:  In this phase, the guest´s experience starts at your website, and whether it ends at the booking or at check-out depends on how you enhance their experience.
Sharing Phase: In this phase, your customer shares their experience. If all goes well, they become your promoters and share their great experiences at your hotel through exceptional reviews, social media posts or referrals.
A good digital marketing agency will keep these phases of the customer's journey at the forefront of your strategy.
Benefits of local SEO
Over the past 8-9 years, Google has significantly increased its own assets in the online travel market. Google search now plays a major role in the travel booking journey. In fact, research shows that 70% of accommodation searches start on the search engine.
Nearly 50% of all searches in Google have local intent, according to Search Engine Forum. Meanwhile, Google reports that "Near Me" searches have grown 150% faster than traditional, local-based searches.
Therefore, it is imperative that you ensure your hotel has a strong local SEO presence. You must optimize your hotel for local SEO with the help of the Best digital marketing Agency. A Good Digital Marketing Agency can Research and establish local keywords, revamp your Google My Business listing, Encourage Google user reviews.
If your hotel requires more comprehensive local SEO support or any Digital Marketing Services in Patna, contact Candenrseo.com (9693359212) for more information on bespoke premium service for
Website  Designing & Optimization
Search Engine Optimization
Brand Reputation Management
Social Media Management
Business Software & Mobile Apps
Candent SEO is among the leading SEO service providers for more than 10 years. It is renowned for providing quality SEO services to the global market. Candent SEO is the Best Digital Marketing Company in Patna.
Hotel managers need not only to service guests, manage rooms, pricing, and availabilities. They are now also expected to compete for guests in new channels and digital communities that emerge every day in this Digital Era.
About Prem Pratap