Ultimate List Of High PR Directories & Websites To Submit Your Blog/Business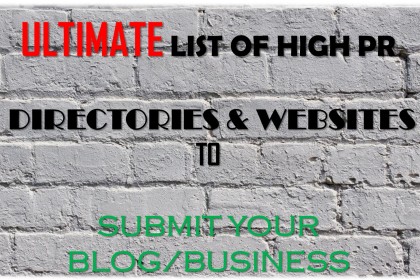 Are You Looking For Free High PR Directories & Websites for submission?
Here Is The Ultimate List Of Hand-Picked High PR Directories & Websites
There are many benefits of submitting your website/blog to High PR Directories & Websites
but here are few important benefits of submitting to directories-
Back Links
More Traffic
Good Position on Search Results
More User Visit
High Revenue Generation
Increase in Business Credibility
Let me start the list with Webmaster tools as it will be first step to get your site on search engines. Submitting your blog to High PR Directories & Websites will help in better indexing and crawling of your blog/website. Especially when you create a new blog, it takes time for search engine bots to find your blog and crawl it, by submitting your site to these Websites which is listed below will help in faster indexing.
GOOGLE WEBMASTER TOOL
BING WEBMASTER TOOL
ALEXA
FACEBOOK
TWITTER
LINKEDIN
GOOGLE PLUS
PINTEREST
DELICIOUS
QUORA.COM
TUMBLR.COM
REDDIT
STUMBLEUPON
HOOTSUITE
AHREFS
GOOGLE ANALYTICS
BLOG CATALOG and ALLTOP are not for new blogs; make sure you have massive content before you submit here.
IMT WEBSITE SUBMITTER is an online tool, which submits your blog or website to 1800+ places at once.
All the directories on the list below meet the search engine friendly requirements of Directory Critic.
Verified Local Business Directories/Listings for Local Marketing
Searching for List of directories to submit your Blog?

Scroll Down!!
Verified Directories To Submit Your Blog:
Reciprocal Link Required Directories
If Something is Missing Visit >>>http://www.web-directories.ws/<<< and get the directory of directories. Here you can find the appropriate directory for submission according to your business requisite.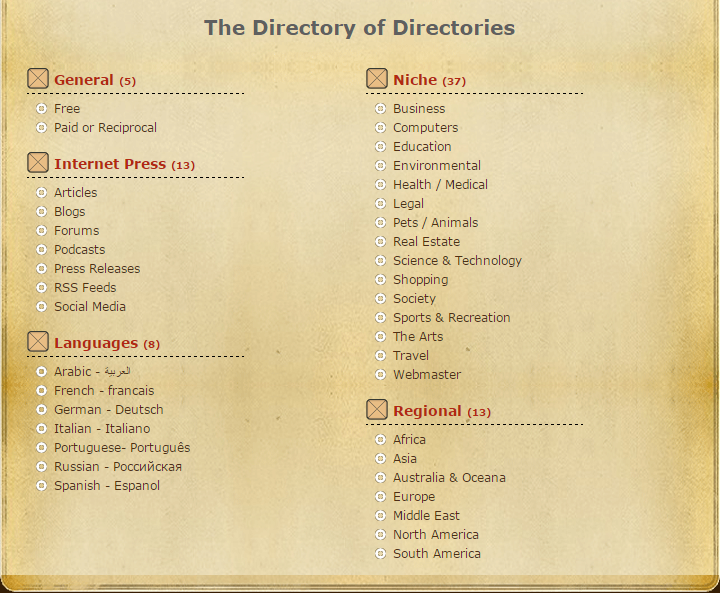 I hope submitting your blog on above listed High PR Directories & Websites will surely make a difference. Kindly share your thoughts and suggestion in the comment below.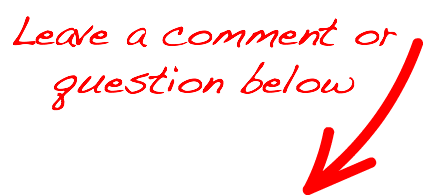 About PRAKASH CHANDRA
Prakash Chandra is the focused Professional Blogger and SEO Expert with zeal to make the significant contribution in growth-oriented organizations. He is a techno-geek straddling over digital marketing and web exposures, have carved a niche in the industry.