The Complete Beginner's Guide to Website Optimization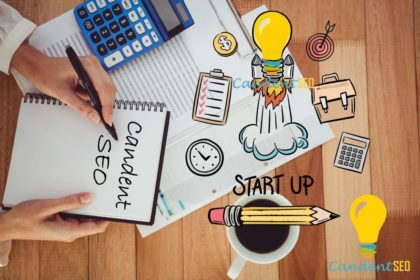 "Treat your website like an employee"
Your website works as an employee that works for you 24/7 x 365 days without much maintenance and demands.
Your website is one of your sales team and is continually in need of development and ongoing support.  It's not a matter of build it and they will come. You don't just hire a salesperson and leave them to it. You give them the tools and resources they need to do their job.  You need to do the same for your website.
Your duty doesn't end just after building a website you need to optimize it also in order to yield results or conversions.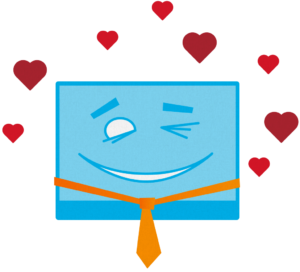 A comprehensive website optimization strategy will help you to achieve this.
If You want to Read One Article About Website Optimization Read this One!
With this guide, you can rank better and get more organic traffic.
"Skipping the basics and spending all your time and money on social and 'fancy stuff' is the same as skipping brushing your teeth and showering, but buying white strips and wearing expensive cologne,"
Are you on board to explore the techniques that you need to devote with more time and resources while optimizing your website?
Well, here's the catch on how to optimize a webpage or website. From top to bottom!
11 Things about Website Optimization Your competitor Want You to Know
Things that will be covered in this blog
Understanding Basic SEO
How does a Search Engine Work?
What is Search Engine Rank?
How to optimize a website or webpage?
SEO – Tactics and Methods
Keyword optimization
Meta tag Optimization
Title optimization
Content Optimization
Social Media Optimization
Website Analysis
Let's Begin!!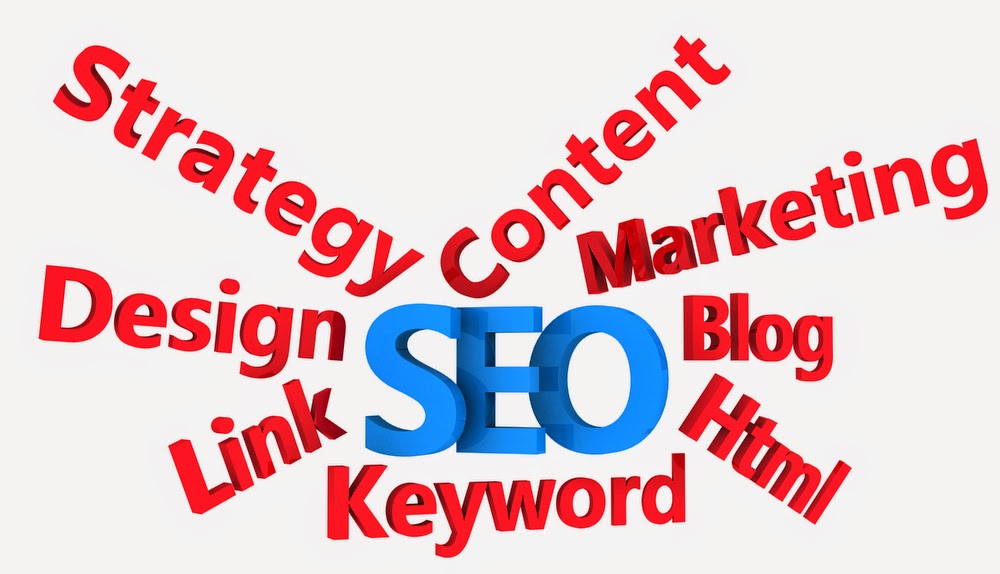 #1 – Understanding Basic SEO
SEO stands for Search Engine Optimization. SEO is all about optimizing a website for search engines. SEO is a technique for:
Designing and developing a website to rank well in search engine results.
Improving the volume and quality of traffic to a website from search engines.
Marketing by understanding how search algorithms work, and what human visitors might search.
SEO is a subset of SEM (search engine marketing). The term SEO (search engine optimization) and SEM (search engine marketing) are similar — and sometimes used interchangeably but SEO and SEM are different services. The difference between SEO and SEM is that Search Engine Optimization is part of Search engine marketing. Both processes aim in increasing visibility in search engines. SEO is about optimizing the web property to get better rankings in the search results while SEM goes beyond SEO. It involves other methods as well which can get you more search engine visitors like PPC (pay per click) advertising.
SEO is also referred as SEO copyrighting because most of the techniques that are used to promote sites in search engines, deal with text.
If you want to do some basic SEO it is important to understand how the search engine works.
#2 – How does a Search Engine Work?
Search engines perform several activities in order to deliver search results. In order to perform a website optimization first you need to understand how search engine works.
Crawling – It is the process of fetching all the web pages linked to a website. This is performed by a software called a crawler or a spider (or Googlebot, in case of Google).
Indexing – Process of creating index for all the fetched web pages and keeping them into a giant database from where it can later be retrieved. Essentially, the process of indexing is identifying the words and expressions that best describe the page and assigning the page to particular keywords.
Processing – When a search request comes, the search engine processes it, i.e., it compares the search string in the search request with the indexed pages in the database.
Calculating Relevancy – It is likely that more than one page contains the search string, so the search engine starts calculating the relevancy of each of the pages in its index to the search string.
Retrieving Results – The last step in search engine activities is retrieving the best matched results and displaying them in the browser.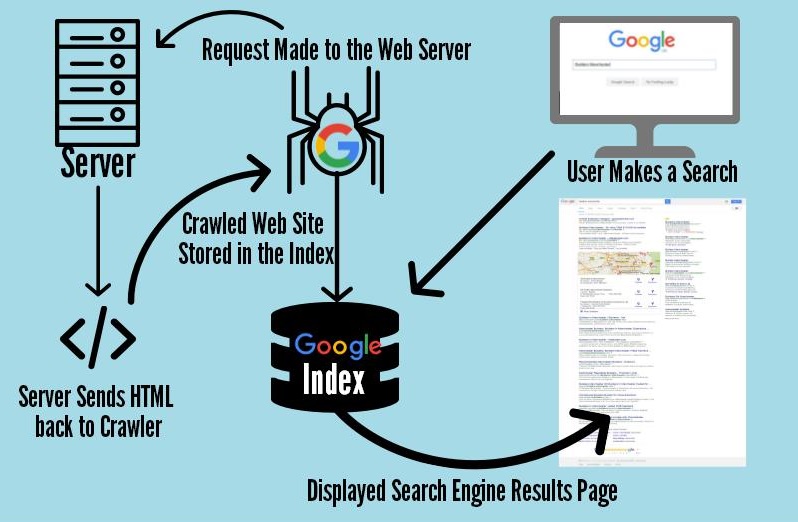 Search engines such as Google and Yahoo! often update their relevancy algorithm dozens of times per month. When you see changes in your rankings, it is due to an algorithmic shift or something else beyond your control. Minor changes in the relevancy algorithm may result in major changes in the rankings. So you have to keep updating your website or webpage to attain high ranking.
Now the term "ranking" is coming again and again. So let's understand it.
#3 – What is Search Engine Rank?
When you search any keyword, search engine shows thousands of results from its database. A page ranking is measured by the position of a webpage in the search engine results. If a search engine is putting your web page on the first position, then your web page rank will be number 1 and it will be assumed as the page with the highest rank.
Now how can you attain a high rank for your website or webpage? For that you have to get aware of some terms to optimize a webpage.
#4 – How to optimize a website or webpage?
There are two ways to optimize a webpage:
On-Page SEO – it can be applied on the website or blog so that it's more search engine friendly. For example, you need to use good content, proper titles to every page, good keyword selection, good descriptions, putting keyword in right places, well formatted URLs, correct use of H1, H2 and images and many more.
Off-Page SEO – it refers to the activities outside the boundary of webpage. The most important are:
Link Building
Link Exchange
Social Media
Social bookmarking
Off-page SEO refers to techniques that can be used to improve the position of a website in the search engine results page (SERPs). Many people associate off-page SEO only with link building but it is not only that. In general, off Page SEO is related to promotion methods beyond website designing for the purpose of ranking a website higher in the search results.
But attaining a high rank in search results is not easy as you have to follow some rules that governs a good step towards higher rankings. These are discussed below.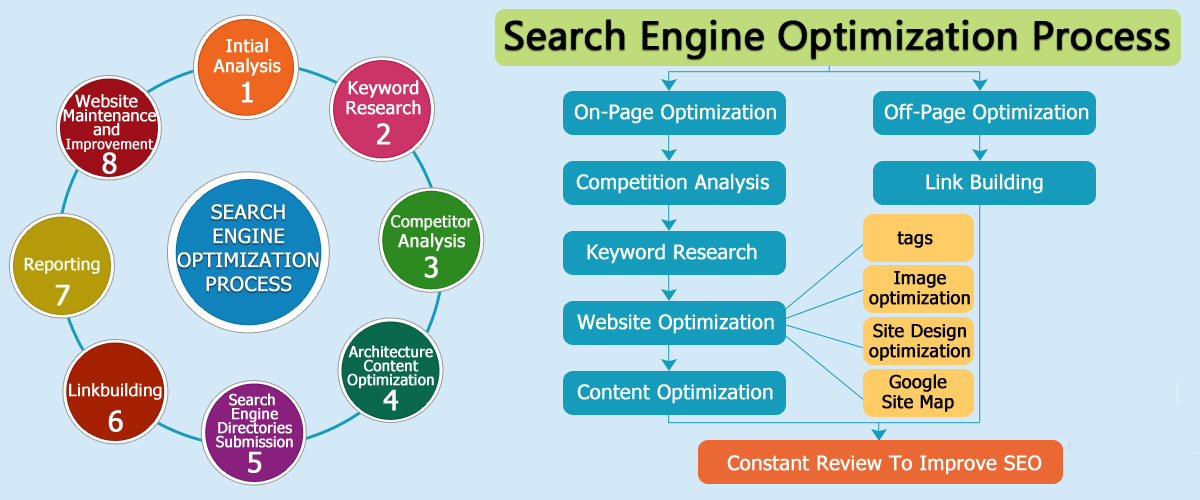 #5 – SEO – Tactics and Methods
White hat SEO: – An SEO technique is considered white hat if:
It follows the search engine's guidelines.
It does not involve in any deception.
It ensures that the content a search engine indexes, and subsequently ranks, is the same content a user will see.
It ensures that a web page content should have been created for the users and not only for the purpose of search engines to attain high ranking.
It ensures good quality of the web pages.
Always follow white hat SEO techniques and don't try to fool search engines.
Black hat SEO: – Any SEO technique is considered black hat if:
Disapproved ways are attempted to attain high rank.
Redirecting user to different pages from the page ranked by the search engine.
Providing different content to search engine and different content to the users. This method is called Cloaking SEO Tactic.
Repeating keywords in the meta tags, and using keywords that are unrelated to the website content. This is called meta tag stuffing.
Web page is loaded with keywords in the content of a web page and methods used to raise the keyword count, variety, and density in the page. This is called keyword stuffing.
Creating low-quality webpages having no real content but stuffed with similar keywords and phrases. This is called Doorway or Gateway pages.
Creating mirror websites with conceptually similar content with different URL.
Creating a fake or duplicate copy of original website showing similar contents as of theirs to web crawler, but redirects users to unrelated websites or malicious website. This is called Page Hijacking.
Never use black hat tactics as search engines are smart enough to identify them.
#6 – What are keywords and how they can be optimized?
Let's understand what actually keywords are and the terminologies related to them.
Keywords: – A keyword is a term that is used to match with the query a person enters into a search engine to find specific information. Most people enter search phrases that consist of two to five words. Such phrases may be called search phrases, keyword phrases, query phrases, or just keywords. Good keyword phrases are specific and descriptive.
Following key points that help in optimizing keyword on a webpage:-
Keyword Frequency: – This is calculated as how often does a keyword appear in a website title or description. Do not go overboard with frequency, however, since on some engines if you repeat a word too many times, you are penalized for "spamming" or keyword stuffing.
Generally, you can repeat your keyword in the document as many times as you can get away with, and up to 3-7 times in your list of meta tags.
Keyword Weight: – It refers to the number of keywords appearing on the webpage as compared to the total word appearing on that same webpage. Some search engines consider this while determining the rank of your website for a particular keyword search.
By keeping the overall number of words to a minimum, you can increase the "weight" of the keyword you are emphasizing.
Keyword Proximity: – It refers to the placement of keywords on a web page in relation to each other or, in some cases, in relation to other words with a similar meaning as the queried keyword.
Keyword Prominence: – It is a measure of how early or high up on a page, the keywords are found. Having keywords in the first heading and in the first paragraph (first 20 words or so) on a page are best.
Keyword Placement: – Where the keywords are placed on a page is very important. For example, in most engines, placing the keywords in the Title of the page, or in the Heading tags will give it more relevancy. On some engines, placing keywords in the link text can add more relevancy to those words.
So the best places to put keywords are as follows:-
Keywords in the <title> tag(s).
Keywords in the <meta name="description">.
Keywords in the <meta name="keyword">.
Keywords in <h1> or other headline tags.
Keywords in the <a href="http://yourcompany.com">keywords</a> link tags.
Keywords in the body copy.
Keywords in alt tags.
Keywords in <!– insert comments here> comments tags.
Keywords in the URL or website address.
There is a term called word stemming – that Google uses – that allows all forms of the word – singular, plural, verb form as well as similar words to be returned for a given search query.
So if someone types in "soccer", it will not only show soccer but suggest phrases with same keyword. For example soccer ball, soccer net etc.
Earlier you have seen the <meta name="description"> and <meta name="keyword"> tag. Let us discuss about them in details.
#7 – Metatag Optimization
Meta tags are HTML attributes that provide brief information about the content of a webpage.
There are two important meta tags:
Meta description tags
Meta keyword tags
How to write meta tags:-
<meta name="keywords"
content="KEYWORD1 KEYWORD2 KEYPHRASE1 etc.
about 30 to 40 unique words">
————————————————————————————————
<meta name="description"
content="An accurate, keyword-rich description
about 150 characters">
Meta description tags: – There should not be more than 150-160 character in a description metatag of a single webpage. These description tags are not important to search engine ranking but they are extremely helpful in gaining user click-through from search engine result pages (SERPs). These short paragraph tells the user about what the website contains.
Use keywords in meta description tag and use a different meta description tag for each page, as each page is different and stands a better chance of being found.
Meta Keyword Tag:- These are basically the keywords made to match user's search. Meta keyword tag does not appear in the search results.
Use of synonyms, unique words makes a good meta keyword tag.
Robot Metatag:- Sometimes we need a metatag known as "robot metatag". It tells the web crawler about the pages you do not want to be indexed or the links you do not want to be followed. It can be written as:
                                     <meta name="robots" content="noindex,nofollow">
As discussed earlier in On-page SEO about proper titles for every page, now let's discuss in detail on how to create a good title for a webpage.
#8 – Title Optimization:
An HTML title tag is put inside the head tag. The page title appears in the title bar of the browser and is also displayed when you bookmark a page or add it to your browser Favorites.
This is the one place where the keywords must be present. Keywords should be used in the title of every page of the website.

Some considerations to design title of a web page:
The title should be of maximum 9 word or 60 characters.
Use keywords at the very beginning of the title.
Do not include your company name in the title unless your company name is very well known.
Now let's discuss the ways to ways to create a good title:
Give a unique title for every page in the website.
Try to include primary keyword phrase in every title of every page.
Begin title of the homepage with primary keyword phrase, followed by secondary keyword phrase.
If you include your company name then put it in last.
Do not repeat keyword more than 2-3 times in the title. Make sure the <title> tag is the first element in the <head> section of the page.
Now we are done with all the basic rules that governs ranking of the website. The main part of any website are its content that tells what the website is meant for, its purpose, and the type of audience etc.
So it is very important to understand that how the content should be written and what important points should be taken in account while writing content.
#9 – The Content Optimization:
Content basically includes what you see on the site: the text, graphics, and even links to other websites. Do not use excessive graphics because they are not Search Engine Friendly and especially over a slow network heavy graphics put the users out when they are getting downloaded.
There are thousands of articles, books available on how to write good content to achieve high ranking for website but in last a unique, unduplicated, and high-quality content is the best.
Why it's needed to have a unique, unduplicated, and high-quality content for website optimization?
Nowadays the search engine has become much smarter and it can even understand grammar and phrases while ranking a website. So the content present on a website highly influence the ranking.
Duplicated, free and copied content is given red flag by the engine.
SEO Content Writing (Copywriting):-
SEO Content Writing (also referred as SEO Copywriting) involves integrating the keywords and informative phrases to make actual content of the website.
The following tips help you in keeping content better than others:-
The content should be directed for the specified target audience.
Keyword density is strictly adhered as per search engine guidelines.
Titles must be eye-catching and compels a visitor to read again.
Keep webpages short.
Advantages of having good content:-
If the site have something unique then people will suggest it to others.
Other webmasters would like to create a link on their sites.
Site visitors start trusting and keep visiting the site for further updates.
Creating, editing and promoting high quality and unique content is difficult but in the end a unique, high quality, unduplicated and updated content gives the most visitor to a site.
Keep the titles, metatags, and link text up-to-date to receive maximum response.
#10 – Social Media Optimization
The most obvious way that you can raise your site's visibility through non-technical SEO means is of course through social media marketing.
You need to make sure you're present on all relevant social channels and share news, information,events, videos on regular basis.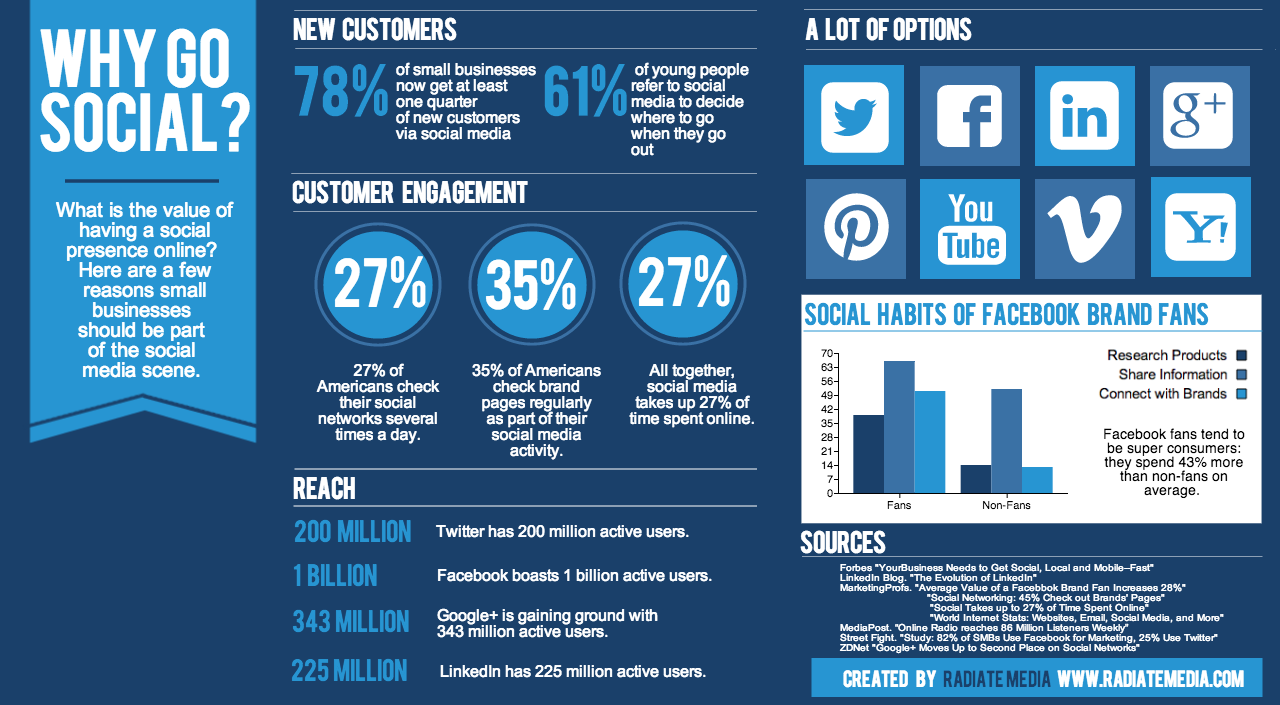 #11 – Website Analysis
After running all the necessary errands in order to optimize your website go for the analysis part. Check your site using various SEO report generating tools like
https://developers.google.com/speed/pagespeed/insights/
http://backlinko.com/seo-tools
& many more.
Make the changes, improve your website's rank & scores and in return the website will improve yours…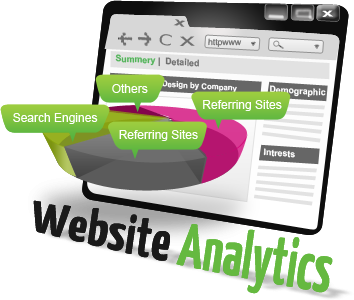 Takeaway Points
You should always keep SEO in the forefront of your mind and always follow the best practices. Skipping the basics of SEO will only leave your site's foundation a mess and prevent you from fully maximizing revenue opportunities.
You can ask any question or discuss any issue in the comment box below.
About PRAKASH CHANDRA
Prakash Chandra is the focused Professional Blogger and SEO Expert with zeal to make the significant contribution in growth-oriented organizations. He is a techno-geek straddling over digital marketing and web exposures, have carved a niche in the industry.