Candent SEO – Best Local Business Promotion Company in Patna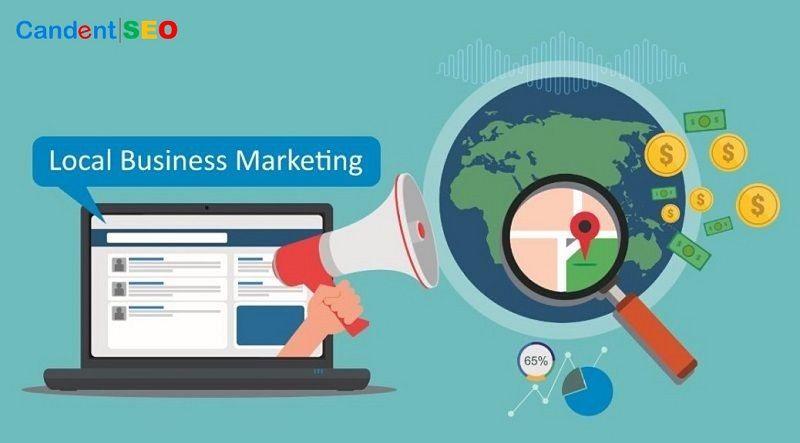 Best Local Business Promotion Services in Patna
We at Candent SEO are best Local Search listing Service provider in Patna, offering our clients full support in promoting their business among the local public to convert them into customers in the near future.
Want to enhance your online business visibility in the local listings, as its crucial nowadays?? In seek of an affordable way that can help you with this? Go for Candent SEO…
Candent SEO (best source for Digital Marketing in Patna) is aware of the fact that in the current scenario, its just not easy to promote a business (especially when its new or small).
Moreover, sometimes it actually doesn't matters whether you're new in business or in it for many years, promoting it has never been easy.
Always keep remember one thing that local search listing is the most effective way you can go for find new potential customers for your respective business.
We (Candent SEO) are one of the Top Local Search Listing Service providers in Patna, offering you full support in your business promotion among-st the local audience.
This Audience Might Be Your Customers In The Near Future!!
Why Local Listing of Your Business is Important?
With the evolution of new technologies and vast web or internet users, it's the fact that people are very rapidly exploring out the local services and products within few seconds only.
Currently, it's the usual tendency of the potential customers of depending on the local search listings.
Moreover, Google also lists the physical location of an organization on the foremost search engine. Besides, it also depicts the business information relevantly like the site contact number, products, services offered and etc undertaking business on a map.
Thus, with all this, it get clearly proof that how much local search listings is important currently.
Local Business Promotion
If you're running a business and found yourself invisible in search engine results, my friend you're missing out possible potential customers every day. Research stats clearly proof that people are searching for local services and products online. So, its crucial for you to focus to Search Engine Map of your business locally also.
How Candent SEO Help You With Your Local Business Promotion?
Candent SEO is the best local SEO Services in Patna with proven outputs and proficiency in optimizing your website to help out your business achieve top rankings in Google.

Marketing Tactics Used By Candent SEO for Local Business Promotion: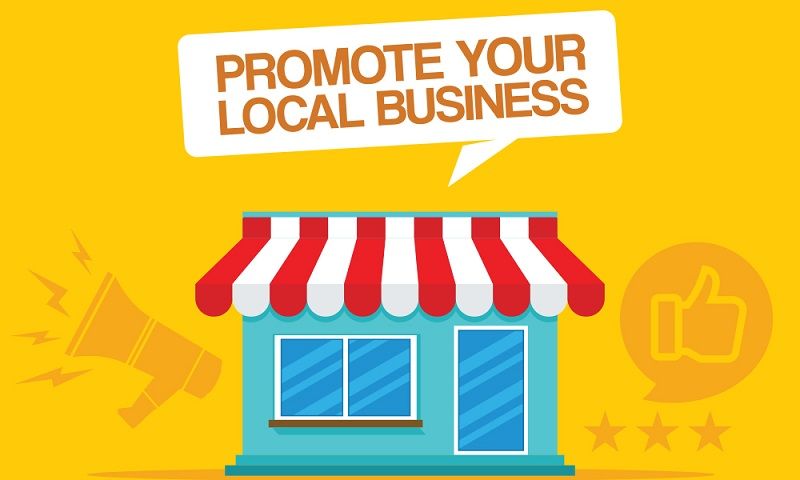 Tactic #1. Website Optimization for Search Engines
For anyone who's planning to buy something or any sort of service, Google is indubitably the first option to look for…
So, for your business, you need a website appearing in Google search. And if that's not the case with you. Then my friendly you virtually don't exist.
However the problem can get handled and so you're not require to worry at all!!
Hire us (Candent SEO) for optimizing your website for search engine.
We being best SEO Services Agency in Patna, assures you of providing with the best possible SEO services.
Tactic #2. Product Listing in Business Directories
We being Digital Marketing Expert know that buyers search for vendors in the popular business directories.
And this is the reason we consider your product listing in business directories our prime motto.
Tactic #3. Listing on Google My Business (Local Business Listing)
Day by day, Google is making its search personal and more personal. It has now started displaying results tailored for your location. And this is the reason it has now became mandatory for a business to get listed on Google local.
We at Candent SEO add & manage your location on Google Map.
Tactic #4. Use the Social Media Power
Currently, social media is the father of all the marketing tactics and we being best digital marketing company in Patna & social media marketing company in Patna know this very well.
Social Media Marketing in Patna mainly concerns with the process of creating, designing, analyzing and engaging with content posted on social media platforms such as Facebook, Twitter, Instagram, YouTube and etc.
You Can Avail Our Monthly Plans.
Tactic #5. Answer Questions
Nowadays, its common that whenever anyone stuck on something, he/she heads to some specific forums on Internet.
Question Answer sites such as Quora and Yahoo Answers are some of the most popular places where you can find your new potential customers.
People often also post their queries on Linkedin Groups.
We at Candent SEO (best marketing company in Patna) do make usage of these question answer platforms very well for the promotion of your respective business.
These sites are a very good source of traffic to websites.
Tactic #6. Proper Usage of YouTube
As per researchers,
Currently, on an around, 4 billon videos are played daily on YouTube.
And this stat is increasing more day by day.
So, what we mean by this is that it obviously makes a whole lot of sense to upload videos of your products or services right way, so that your potential customers take interest in it.
We consider YouTube Marketing very important.
Currently, Candent SEO is one of the finest YouTube Marketing Agenices in Patna to help you out with all the aspects of your company's video creation.
Our YouTube Marketing Services include:
We are the best option for you to grow your online presence via advertising on YouTube. At Candent SEO, we help you out with all the aspect of your YouTube Marketing Services, like:
Online Video Production
We offer video marketing services, helping our clients with all the aspect of their company's video creation:
Professional video script copy writing
High-quality video production and publication
On-site shot consultation, filming and design.
Video graphic creation
And etc.
YouTube Video Optimization
Video uploading is just not enough to get potential customers.
You need to optimize it
We can help you set up and optimize your company's YouTube Channel and videos.
YouTube Analytics
As such of Google Analytics, we also track YouTube Analytics. Via this, till yet we've helped out number of business owners eliminating ineffective advertising.
YouTube Advertising
YouTube has a large adult audience than that of any cable network. And yes one more interesting thing about YouTube is that you can target your ad only to your target audience.
We're best at this YouTube Advertising also…
Final Verdict
Candent SEO (the best Digital Marketing Agency in Patna) is highly efficient at local business promotion.
We comprises a team of professional experts whose great efforts has made Candent SEO the most popular Local Business Promotion Company in Patna, Bihar.
Call: 

9905742606

|

Email:

info@candentseo.com