Common SEO Mistakes to Avoid While Searching Keywords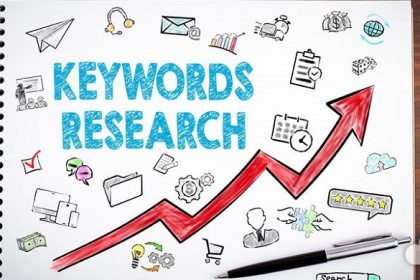 In terms of Search Engine Optimization (SEO), Keywords are the words and phrases usually a searcher enters into a search engine. In another word, it's also called 'Search Query' to find out what the searchers looking for.
A keyword may be of a 'Single Word', or more words as 'Keyword Phrases'.
From SEO point of view, a proper keyword research is a very important task. You must take care of mistakes to avoid while searching keywords for SEO Strategy. If you want to apply a successful Keyword Research Strategy to optimize your website, you can go for Candent-SEO, the Best SEO Company in Bihar (Patna).

Candent SEO – The Best SEO Company in Patna Bihar
Candent SEO is the group of SEO Experts who can open the way of success for your business connecting with your target customers. We provide the Best SEO Services in Patna, achieving all of your business goals within your budget.
Our services include: Search Engine Optimization, Social Media Marketing, Content Marketing, SMS & Email Marketing, Website Development, Local Business Promotion, Digital Marketing Training, Graphic Designing, and Online Reputation Management.
To offer you the result driven SEO services, we do proper keyword researches.

Our Keyword Research Strategy
Keyword research is a fundamental task of SEO that involves identifying popular words and phrases what searchers enter into a search engine.
Every SEO move depends on the keywords, so we check what exactly audience are searching for.
While doing SEO, we always take care of using the right keywords.
Long Tail Keywords Search – Yoast Keywords
Long tail keywords are the keyword-phrases with three or four words. It's very-very specific to whatever you are selling. Through these keyword phrases, customers search exactly what they actually want to buy.
Meta Keyword tags have nothing to do with Yoast Longtail Keywords (Focus Keywords in Yoast). Focus keyword is just a feature in Yoast SEO that determines whether you've well-optimized your webpage for the useful keywords.
You should tentatively avoid these mistakes while searching keywords.

Mistakes We avoid & You Should Also While Searching Keywords:
Keyword research would be a complicated task if you don't understand the audience searches. Even a little mistake in Keyword Research Strategy can give you zero result.
Following are the some common mistakes which we avoid during our keyword researches:
Insufficient Researches
Keyword research requires attention as well as sufficient time. We don't try to go a short & quick way. We successfully attempt to know the language of audience and find the hidden meaning of their searches. This understanding makes it easy for us to find the most useful keywords for SEO. Ultimately, the right keywords generate a useful result.
Relying on Keyword Research Tools
Keyword Research Tools provide lots of information about keyword relevance, number of backlinks, type of sites and page rank etc. However, they are not all full-proof.
So, we don't completely rely on them but we verify the information in other ways.
Looking At Broad Match Instead Of Exact Match
It would be a serious mistake to go through only broad match. Several times, the exact match gives us the best data.
The exact match data means we are targeting a reasonably well-trafficked keyword.
Selecting Keywords That Are Out Of Context
Opportunities for confused targeting is very high. The keywords you decide to target should be highly relevant towards what your business offers.
We always select appropriate keywords. Further search keywords manually in Google and see kinds of result comes up. Emphasis on choosing the most appropriate keywords for SEO.
In view of Digital Marketing in Patna (Bihar), Candent SEO is equipped with all sufficient resources to help you grow your business.
Conclusion
This blog deals with the brief about a few Mistakes to Avoid While Searching Keywords for SEO. Being Best Digital Marketing Company in Patna, CANDENT SEO do proper keyword-researches to find out appropriate keywords for Search Engine Optimization.
You Can Contact us at: 
Call @

 

9905742606

|

Email:

info@candentseo.com
About Nishi Gupta
Nishi Gupta, Digital Marketing Consultant and veteran in online marketing offers experienced, professional Internet Marketing and Social Media solutions. She is also a professional blogger with passion to contribute in the growth-oriented organizations.