Taking Digital Marketing Beyond 2020 | Future of Digital Marketing 2020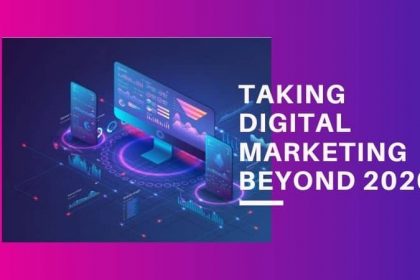 It doesn't matter what your industry type is, or what products and services you offer – digital marketing cannot be ignored. Not so long ago, companies generally needed little more than a website and a Facebook page, but now, the digital landscape is evolving so quickly that it's hard to keep up.
By now, there aren't too many successful businesses that don't have an online presence. In 2021, more new technologies and tools will come to the fore, forcing marketers to adapt in order to keep their organizations at the top.
However, if you don't adapt, you'll surely be left behind. Read on to discover the digital marketing trends to be ready for in 2021.
However, through this article, we'll explore Key Digital Advertising Trends of 2020, and how revolutionizing these in the future will be helpful in Taking Digital Marketing Beyond 2020.
Need help in starting a relationship with your audience online?
If YES, then Connect with Candent SEO – Best Company for Digital Marketing in Patna to get started!!
How Digital Marketing Will Change In 2020?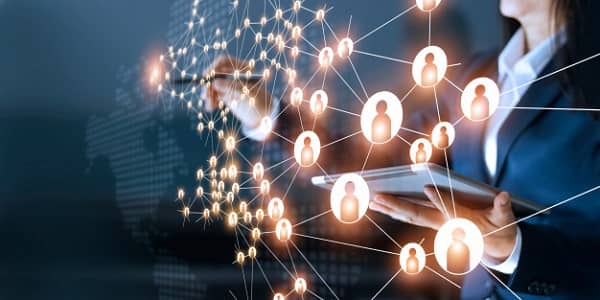 With the unfolding of modern technologies and the prevalence of Digital Marketing, businesses are doing all they can do to match up the pace. They are either changing their plans of action into digital one or are augmenting existing marketing strategies with digital advertising techniques.
So, in this era, it will be unbelievable if anyone says they don't know 'What is Digital Marketing'.
Moreover, technologies continue to advance at a rapid pace, and so of course, some of these trends are focused around technology. While technologies such as AI and Data-driven Marketing will certainly be big B2B marketing trends, the overarching focus will be on people, not technology.
Future of Digital Marketing 2020 in India
According to a recent survey, the growing percentage of India's Digital Advertising Industry is around 33 percent. Survey forecast that by 2021 its value will exceed the INR 255 Billion marks.
India is one of the largest growing digital markets globally and is planning of Taking Digital Marketing Beyond 2020. The scope for digital marketers here will only get on increasing day by day.
According to experts, the digital industry in India will produce more than 20 lakh jobs.
Some factors of Influence in Digital Marketing Scope include:
The main factor is a shift from man-made to automated mediums.
Digital medium seeing the benefits of precise/customized targeting.
The rising smartphone penetration is anticipated to grow up by 800 million over the next half-decade.
The upsurge in robotics and artificial intelligence.
And there are various other factors responsible as well. There is a huge number of opportunities in the digital marketing industry as there are various aspects that are leading to the huge scope and growth of digital marketing.
But as we are entering a new decade and tech continues to change rapidly, it's important to keep up with the trend if planning for Taking Digital Marketing Beyond 2020. So, we want to take the opportunity to share some Digital Advertising Trends 2020 we're excited to see more of in 2021 and beyond.
Top Digital Marketing Trends 2020
To keep up with your competition, one must keep up with the trends. So, take a moment to think about technology's impact on your business and how you can take advantage of it.
What new tools, technologies, or platforms can you use? Are there ways you can modernize operations? How can you improve customer support and customer experiences?
Doing a critical analysis will help you identify what you should invest in now. What you should cut, and where your industry is moving in the future. Accordingly, don't get left behind and continue with the status quo. Your business will grow if you proactively engage customers in new ways and retain them through excellent experiences.
That being said, we'd like to share some Top Digital Marketing Trends 2020 you should watch out for:
Good Content Still Matters (and now context matters more)
Content Marketing still continues to be an essential component of digital marketing, although there's an increasing emphasis on nuance in content. The quality is always going to matter, but now there's more stress on the context and targeting.
Google is developing a deeper and more sophisticated understanding of online content. So, marketers must think carefully about their target market and how they can tailor content more precisely in 2020.
Make no mistake: Content marketing is going nowhere.
That being said, Google is getting smarter and gives preference to in-depth, accurate, current content that closely align with user intent. Therefore, companies must keep this in mind as they create new content in 2020.
Video Content Will Dominate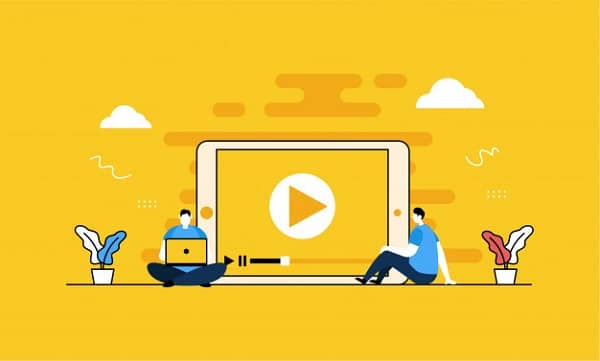 Video Content is one of the most engaging forms of content and a Top Social Media Marketing Trends 2020. This will soon dominate social media over all other types of content. Whether it is short-form videos like those popular on Instagram or Stories or long-form content on YouTube, videos are definitely the future of social media content.
According to a study, by 2022, 82% of all online content will be video. This clearly shows how important it is to start utilizing it to stay relevant in the social media domain.
You can start to utilize it by using features like Stories both for social media content and for advertisements. You can also add videos to your social media posts. Even some platforms have traditionally dominating image or text content.
More Brands Use Private Messaging Apps to Connect Directly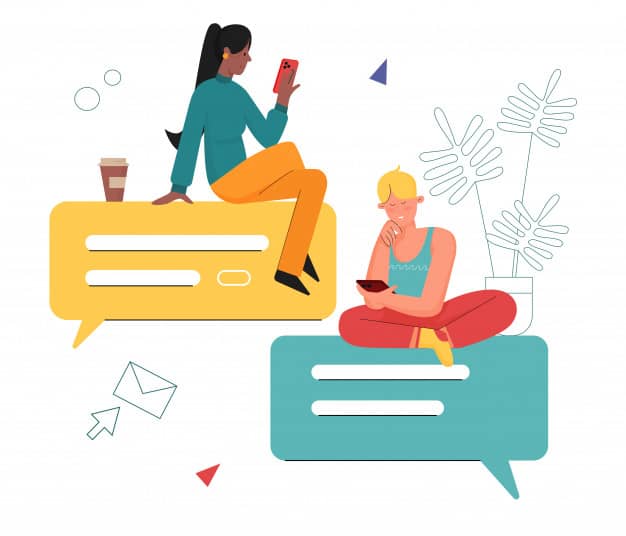 As 2021 approaches, many companies will now start shifting their focus on how to better use private messaging apps. Smartphone apps like WhatsApp, hike, and WeChat have already gained massive popularity. Instead of using emails, cutting edge companies are adopting the use of private apps as well as private messaging groups.
Major brands are already undergoing experiments in monetizing messaging apps. And soon enough, customers will be able to pay for products directly through messaging apps. Sending and receiving money will be much easier.
Some applications like WeChat Pay have already made significant progress in making it easier to pay online. WeChat, Venmo, and PayPal users are already getting into the habit of using these types of apps to transfer money to their peers.
Augmented Reality will go Mainstream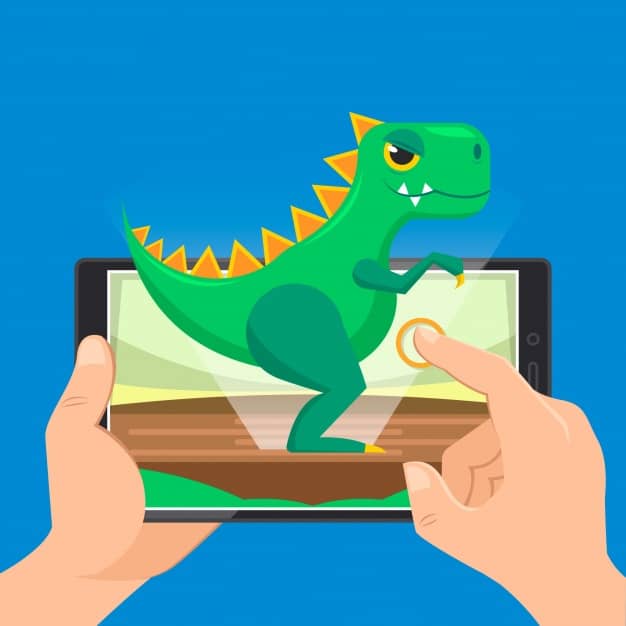 When it comes to futuristic technology in marketing, AR is arguably the most exciting trend right now. There has been a great increase in the number of businesses using AI-Powered Technology and automation to assist their marketing efforts.
This is one of the major technologies behind voice search and smart assistants. It has also made chatbots possible, which are now popping up on almost every website than ever before.
But as the technology evolves to offer more than just mere games, applications for e-commerce, personalized marketing, and product discovery are gradually picking up. AR technology opens the doors to vast opportunities for marketers, as its capabilities improve. Thus, you can expect big strides for this channel in 2021.
Voice Search Becomes a 'Real Thing'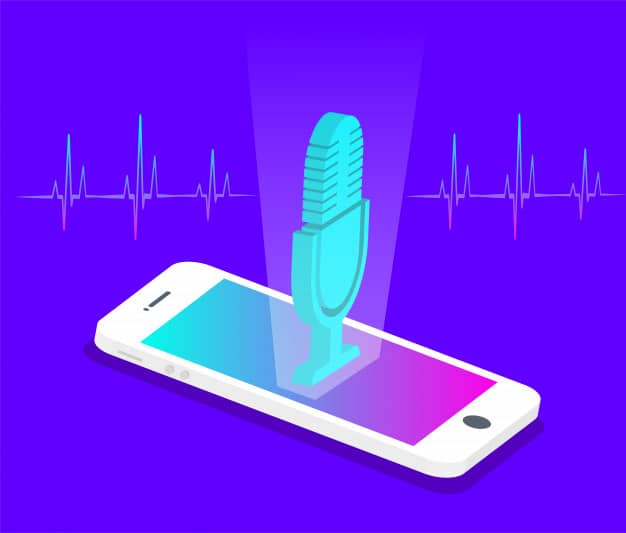 Three to four years back, nobody spoke about the impending dominance of voice search. But now it is fair to say that there has been a steady rise of voice-based searches, though it hasn't upended the Digital Marketing Landscape.
But now that is changing. Over 25% of US adults are now owning a voice-enabled device. And Digital Marketing Trends 2021 will mark the point when marketers need to start considering voice seriously when devising digital campaigns.
The Bottom Line: Taking Digital Marketing Beyond 2020
So, as you can see, things are moving fast in the digital marketing world. Therefore, Get Involved, or else you'll Get Left Behind.
If you are operating a business, it's important to know about current marketing trends if the planning of Taking Digital Marketing Beyond 2020. As mentioned above in 2021, AI technology, video, voice search, and interactive content will be among the most prominent trends.
Subsequently, this is no time for a business to stand still, as the younger demographics and more tech-savvy consumers of today want the brand to connect with them in new and exciting ways that make the customer journey easier and more enjoyable.
However, if you ever feel scared or have any queries related to this, always remember that we, Candent SEO – Digital Marketing Company in Patna – is always there to help you out. Our team closely connects with the upcoming technology as we believe in both technology and quality.
We are focused on offers result-driven services for the customers that are devoted to building their brand advocacy & encounter the business goals within budget.
Our only motive is to exceed the expectation of the client. This is why we see our success in your success, by taking your business and Digital Marketing Beyond 2020.
About Nishi Gupta
Nishi Gupta, Digital Marketing Consultant and veteran in online marketing offers experienced, professional Internet Marketing and Social Media solutions. She is also a professional blogger with passion to contribute in the growth-oriented organizations.