What is SEO Copywriting? & its Ranking Formula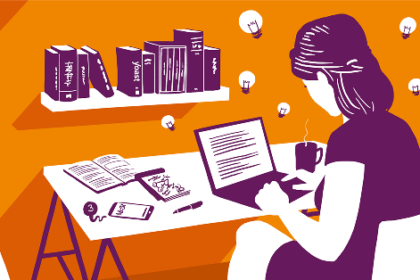 Writing any content (Web-posts, ads, emails, Blog Articles, etc.) Is known as a Copywriting & Unlike report or editorial work, Copywriting is all about capturing the readers to strike action.
That activity might be to opt-in, purchase, or engage with a product, company, or overhaul.
But if you want your content to top on google, Copywriting is not going to work for you, and that's where SEO Copywriting Comes to help you, so if you want to rank on Search Engines, you must learn about it.
And in this article we'll narrate you about what SEO Copywriting is & its powerful techniques, tips, to rank your content higher.
What is SEO Copywriting?
Simply writing or producing content which is optimized for search engines (Google) and easy to read for your readers is, SEO Copywriting.
These are the Benefits of Using it.
Alongside your users, Search engines can also see what your content is.
It can facilitate you to rank better in SERP (Search Engine result page).
You Can target keywords for which you want to rank.
Generate qualified traffic.
Thus if you want these Benefits, just grab the techniques of SEO Copywriting and see the boost in your ranking & traffic.
7 Powerful Formula of SEO Copywriting
Short URLs to Improve Rankings
Does short URL improve rankings?
The Answer is Yes.
You should apply your keyword as your URL to make it small and relevant.
And by doing this, you tell the search engine (google) about what this post is, and you make google job easy to understand your content.
That's why a URL like:
www.website.com/your-keyword
Is far better than:
www.website.com/11/14/2017/your-keyword-and-how-it-works
(Note: if your old content URLs are long? I don't recommend converting them at present. Simply use this formula to future web pages that you add to your website).
Make Your Next Content 3-4x More Compelling
Many bloggers, freelancers, think that SEO Copywriting is just putting words after words, but from an SEO perspective, your content structure is just as important as the content itself.
And the best place to find proven content structures for your content is "Udemy."
(If you don't know what Udemy is it's a massive directory of online courses)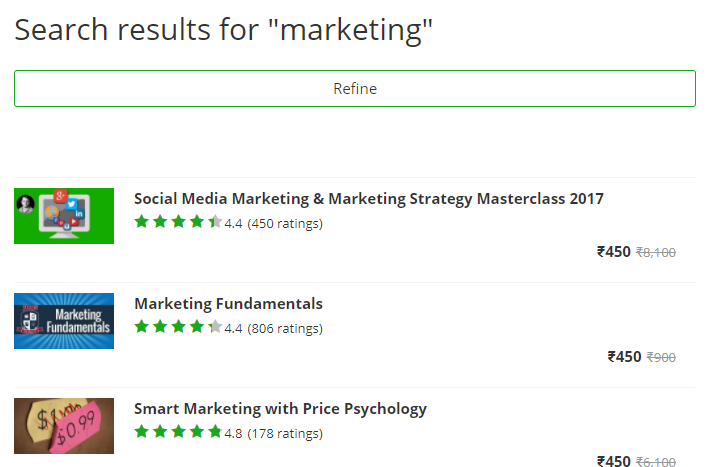 Method to use udemy for great content structure
First Go to Udemy and search for a keyword.
(Imagine you are writing about Marketing then search on Udemy for "Marketing")
Now Udemy will show you all of his Courses for that Keyword. So now just select a course which has a very good rating & a lot of reviews.
After that scroll down and That's where you'll find the proven structure which you can use for your content to make it more Compelling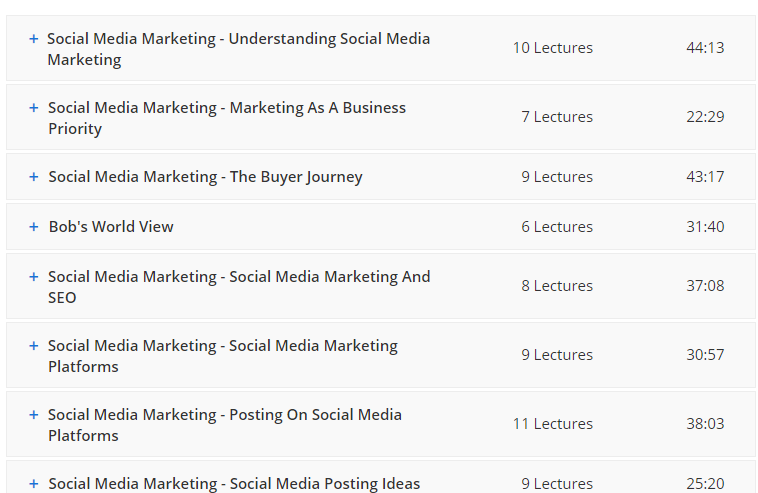 Sprinkle LSI Keywords to make Google J
After new Google updates keyword stuffing doesn't work anymore, instead it can harm your site. But it uses Latent Semantic Indexing (LSI), And these keywords help Google to understand what your content is all about.
(LSI keywords are simply like: "synonyms/closely related words")
Then how to find LSI keywords?
Ans: Go to google and search for your keyword, then scroll down to the bottom of Google search, there you will find "Search related keywords."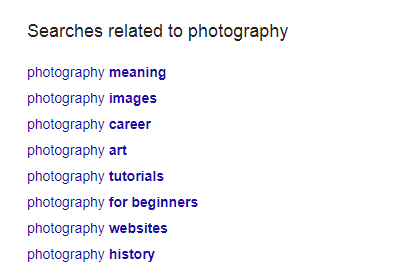 All of these are LSI Words for your targeted keyword so just add them to your blog post.
2nd Method
If you want more & better LSI words, then you can use this free tool (Lsigraph) to find your LSI Keywords.
Go to Lsigraph Enter your Targeted keyword, and under 10 Sec.. It will show you a list of LSI keywords which you can use for your targeted keyword in your content.

One trick to Increase Traffic & Ranking
You published a post made it rank in the top 3 but still not getting the traffic than this one is for you.
Trick: The trick is simple you just need to make minor changes in your title tag.
Add some number or power words in the title, like:
Awesome
Best 7
With proof
Easy Beginner Guide
And just after doing this your CTR will increase.
CTR Ranking Effect: It's simple when people will click on your link, your CTR (click through rate) will increase and "google" will think that user like this content more and that time google will promote you in SERP.
Content Quality still matters
Content is one of the main 3 parts which Google uses to rank a page. So make sure your content is excellent & helpful for your readers.
How to Write Quality Content?
First of all, use technique no. 1 to make your content compelling.
Look for your keyword on google and watch what your competitors have written, and make your content better than them.
Research about your content and make it valuable, actionable, for your readers.
Make sure you have no grammar, spelling, punctuation error in your content.
Make your Content Error Free.
On the web, there are so many Proofreading tools, But if you use English as your writing language, then the Grammarly is the best proofreader tool for you in the market.
It Analyses your texts and understands your writing style, and automatically identifies your grammar, punctuation, word choice, spelling and style mistakes in your writing. And shows you Solutions for your mistakes.
And you can use Grammarly tool via the online app, Browser Extension, MS Office add-ins, to make your SEO Copywriting work easier by making no grammar mistakes in your articles.
Content Research tip: Simply use Wikipedia and your Competitors content to get more info About your article after that make a content which can outrank your competitor content & can provide more value to your readers.
Find awesome Long Tail Keywords using Bloomberry
Require a list of long tail keywords that your competitor doesn't know? Look no further than Bloomberry.
Here's how it all works:
Go to Bloomberry, Enter a keyword into the tool: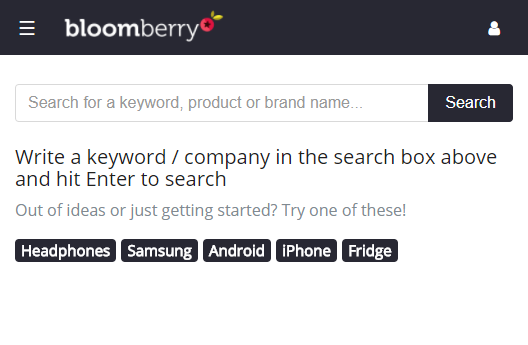 Then it will scrape the internet to find questions & topics around your seed keyword:
And after that, it will give you a great list of long tail keywords.
Some important Factors
These are On Page SEO factors, but every SEO Copywriter should know this to make his content more valuable.
Include internal links – including internal links makes your content more valuable in front of Search engines & provides more value to your readers.
Include external links – External link does the same thing as an internal link so add at least two quality external links on every page.
Meta descriptions are important – adding meta description in your content provides info about your content.
Don't focus on keyword density! – Don't use keywords too much instead of it use LSI keywords and make it clear that what you want to say to your readers.
Conclusion: Being Perfect in SEO Copywriting takes some time so keep using it and one day you will achieve the perfection for sure.
Now it's time to use these techniques on your next content to make it amazing. And let me know what you think about this in comments.
About Akash
Hi, I am Akash, founder of
Bloggingally
& Here I try my best to share valuable and actionable guides for bloggers so that they can make their own authority money making blog. Connect With Me On Twitter
@Akblog47