How SEO and PPC Work Together | How Does SEO Affect PPC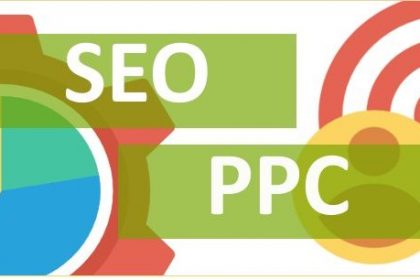 Are you wondering how your website's search engine optimization (SEO) and (PPC) campaigns can work together? SEO and PPC may be separate marketing channels with different roles and purposes, but they both play for the same side.
To increase your leads, attract additional visitors, and boost your revenue there is a relationship between the two completely different PPC and SEO.
Here, in this blog, we will take a look at how SEO and PPC work together, affect one another, and examine a few best practices for combining the two. And I hope by the time you finish reading this blog you will understand how PPC and SEO can be combined to deliver you better results.
Here below individually we've dealt SEO and PPC. So, that you guys can know exact SEO PPC meaning.
What is SEO?
SEO stands for Search Engine Optimization, which is the practice of optimizing content to be discovered through a search engine's organic search results. Through the strategic placement of keywords naturally into website content (blog articles, web pages, landing pages) the website will become optimized for ranking on search engine results pages (SERP).
Note: If looking for the best SEO in Patna, Candent SEO is for sure the best option for you!!
What is PPC?
PPC is an online advertising technique through Google AdWords account in which advertisers pay for each click on the link. The PPC ad will run until the budget you place is gone. These ads appear when people search for things online using a search engine like Google
In order for ads to appear with the Search Engine Results Page (SERP), you cannot simply pay more to ensure that your ads appear more prominently than your competitor's ads. Instead, PPC ads are subject to what is known as the Ad Auction, an entirely automated process that Google, Bing, Yahoo, and other search engines use to determine the relevance of advertisements that appear on their Search Engine Results Page.
**Note: Paid SEO can be referred to as PPC or Google Adwords
How SEO and AdWords Work Together?
Here you will see in detail How SEO and PPC Work Together.
For the best results, you must use SEO and AdWords both to place your website clearly in front of your target customer. If someone unaware of your site but sees your brand twice on the results page, they will be more likely to click it. But make sure it is done correctly by a certified AdWord Professional or an SEO professional.
When you set up your campaign, think about the ads you are going to run and recognize where the click will finally lead. You have to find the keywords and phrases that someone would type in the search engine. Once find the keywords and phrases make sure those phrases and ideas will rank well for your Business. It is complex, but the cost-effective, higher display, and better lead quality are worth it in the long run.
How Does SEO Affect PPC?
Many organizations run PPC campaigns and SEO parallel to each other, even sometimes competing with one another. In fact, however, research run by Google itself has found that PPC and SEO work together.
A number of studies have confirmed that SEO impacts how many clicks PPC ads receive. Google has found that when a site has strong organic search results, they will increase their CTR for their PPC ads on the same SERP. Another study says that the phenomenon can also work in reverse paid searches can also boost the results of your organic campaigns.
Benefits of SEO and SEM Together
SEO and SEM both depend on keywords to drive traffic on your website and web pages. However, the marketing techniques used for SEO and SEM are different. Both are focused on traffic flows and how these relate to marketing plans. People use search engines to search for something that they're looking for. And they'll be able to find it by the (SEO) organic results or by the (SEM) paid results.
Most of us search online before buying anything. So having a strong presence in the search result page is crucial. Using a planned combination of both can increase your visibility in the long term.
Hopefully, you are enjoying reading How SEO and PPC Work Together.
Note: For the next level of International SEO Services in Patna, Candent SEO (Best SEO Company in Patna).
How To Align SEO and PPC?
According to Forbes, many businesses are unsure between SEO (search engine optimization) and PPC (pay-per-click) Ads. Instead of debating whether to invest in SEO or PPC, why not leverage the two different forms of online marketing for your better result
Executing a pay-per-click ad campaign can help you to make a perfect SEO plan! By creating different PPC ad campaigns that target the specific keywords, you can track keywords getting the most search volume. If tracked regularly, you can also control which keywords lead to the most conversions and the low cost per acquisition.
It's true that there is an element of chance in digital marketing strategies. However but you can still increase your chance by using PPC and SEO both strategies. Always keep in mind the user experience and focus on all aspects of digital marketing, not just aspects of separation. Use SEO and PPC Together. To put yourself in a strong position to increase the traffic flow and maintain the success of your website.
SEO vs PPC Career
Both SEO and PPC can be great as career… So, it's always a common question in Digital Marketing Aspirant's mind to which career to go for…
Both these fields are quite lucrative these days from a career perspective. However, either of the paths requires constant learning to keep pace with the rapid changes.
In future blogs, we will brief you on the key factors to consider regarding the future of SEO and PPC careers.
Here from our end, it's all about How SEO and PPC Work Together.
If you have any questions or tips, please feel free to ask them in the comments section.
About Nishi Gupta
Nishi Gupta, Digital Marketing Consultant and veteran in online marketing offers experienced, professional Internet Marketing and Social Media solutions. She is also a professional blogger with passion to contribute in the growth-oriented organizations.