85 Internet Marketing tasks to build your personal brand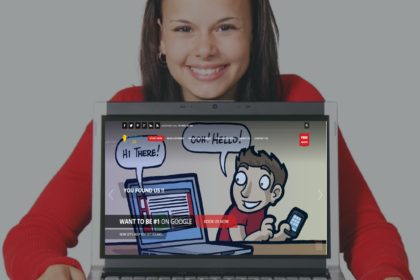 Make a small move that starts the cascade of great benefits.
Your personal brand is how you appear to the world. Therefore, it serves to reason that a strong brand is preferable to one that is unpolished and uninteresting.
We're living in a globalized, digitized world with a surplus of professionals who can handle nearly every aspect of your marketing campaigns.
Do you have a website for your personal brand? One of the best ways to rank in search for your name is to build a website.
If you're not ranking, then you're stagnating, and that's the last thing you want to do as an entrepreneur.

In short, if you're not already working on building up your personal brand, then you're missing out. Big time.
The question is, how do you become more recognized? How do you build your authority and your following?
Blogging
Here are some of the ways you can improve your blog quality:
1. Moderating blog comments and filtering spam
2. Responding to the comments your readers leave
3. Performing research for upcoming blog posts
4. Generating new ideas and pitches for blog posts
5. Scheduling blog posts
6. Finding images and videos for blog posts
7. Adding meta descriptions, tags, and images to blog posts
8. Finding statistics to incorporate into posts
9. Proofreading for spelling mistakes, grammatical errors, and awkward phrasing
10. Making adjustments to older blog posts as new data is unveiled
11. Creating internal links to existing posts
12. Keeping an inventory of posts and the keywords used
13. Corresponding with your team of freelance writers
14. Hunting down guest blog opportunities
15. Coming up with pitches for guest posts
16. Reaching out to influencers in your industry
Do you have social media profiles?
If so, are they fully fleshed out with all of your information?
Do they present you in the best light possible, and make you look professional?
Are you using high-quality professional photography?
Are you interacting with others and sharing their content?
Social Media
Most virtual assistants are fully capable of handling them with minimal supervision:
17. Managing and approving friend or follow requests
18. Inviting followers to attend events
19. Sending out personalized birthday greetings to key contacts
20. Sharing your blog content across social networks
21. Finding and editing images to use in posts
22. Curating quality content from relevant sources
23. Scheduling posts across all social platforms
24. Keeping track of brand mentions
25. Uploading new videos to YouTube
26. Creating questionnaires and surveys
27. Engaging with friends and followers
28. Ensuring all profiles are updated on a consistent basis
29. Sending out thank-yous to new followers
30. Commenting, retweeting, and interacting with interesting content
31. Designing and occasionally redesigning profiles
SEO
These are some of the SEO tasks that can be done:
33. Performing keyword research
34. Creating catchy headlines
35. Setting up a sitemap
36. Building and editing landing pages
37. Performing off-site optimization such as commenting on other blogs
38. Analyzing the SEO campaigns of competitors
39. Tracking the position of your content in search engines
40. Researching cutting edge SEO trends
41. Submitting content to directories
42. Handling social bookmarking
43. Monitoring site speed
44. Performing an occasional SEO audit
45. Keeping up with Google algorithm updates
Content marketing
Here is what you can do:
46. Creating offsite content that links back to your website and blog
47. Interviewing sources
48. Finding statistics to add
49. Repurposing content, using a variety of mediums such as infographics, videos, slideshows and webinars
50. Creating and managing your editorial calendar
51. Establishing deadlines for content
52. Building spreadsheets for your editorial calendar
53. Backing up content in the Cloud
54. Finding and editing photos
55. Converting files
56. Working on increasing post engagement
57. Keeping track of your content marketing budget
58. Ensuring all content is mobile-friendly
Analytics
Every good marketer makes decisions based on analytics.
Thankfully, there are parts of the analytics maze you can perform:
59. Monitoring trends with traffic, acquisition, conversions, etc.
60. Spotting long-term patterns
61. Generating daily, weekly, and monthly reports
62. Analyzing engagement
63. Determining how cost-effective your marketing techniques are
Reputation Management
Knowing what the public perception of your business is at all times has never been more important than it is today. In fact, 97% of consumers say they read reviews about local businesses.
Due to the fact that reputation management can be inherently important, I've found it as an important & a smart move:
64. Handling social listening across the web
65. Monitoring reviews on sites such as Yelp and Angie's List
66. Getting consumer feedback
67. Paying attention to negative press
68. Responding to negative comments
69. Managing trolls
Email marketing
Email marketing matters more today than ever before.
As old-school as it sounds, email marketing is one of the best methods of attracting and retaining high-value leads for your B2B or B2C.
70. Creating newsletters
71. Proofreading and editing emails
72. Sending out bulk emails
73. Responding to questions
WordPress
WordPress could be considered the universal blogging and publishing platform.
In fact, 26% of all websites on the planet use WordPress.
If you run your site on it, you can make your life a lot simpler by completing few key tasks:
74. Monitoring and managing plugins
75. Installing new plugins
76. Providing WP support
77. Tweaking templates
78. Handling coding
79. Regular back-up
80. Updating word press version
File Storage & Organization Tasks
We live in a world of flashing lights, buttons and other things that distract us consistently throughout the course of our working day.
Being organized is about as important as being productive. You must systematize and put processes in place to help your business become more organized.
81. Dropbox / Google Drive Organization
82 .Data Entry in Word, or Google Docs
83. Creating / Managing Spreadsheets
84. Preparing Powerpoint / keynote Presentations
85. PDF Conversion, Splitting and Merging
I hope this list serves as a bit of a spring board for some of you yet to take the step toward your brand building, and perhaps a 'go to' source of additional potential, for those of you that are already utilizing the power of the internet in your business.

Was this list helpful? Would you like to see more posts like this? Got some tasks not listed here you'd like to share? Please comment below!
About PRAKASH CHANDRA
Prakash Chandra is the focused Professional Blogger and SEO Expert with zeal to make the significant contribution in growth-oriented organizations. He is a techno-geek straddling over digital marketing and web exposures, have carved a niche in the industry.