8 Real Estate SEO TIPS – Make Your Real Estate Website Get Noticed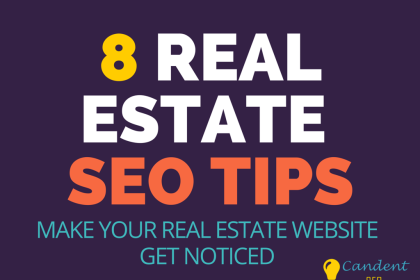 House Hunting can be really a daunting task.
Am I right?
When house hunting, 90% of hunters (buyers) use the Internet. According to statistics, 53% of hunters (buyers) start their search online.
More than ever, people head online when it comes to looking for homes and finding Real estates.
Home shoppers using search engines for house hunting are actively engaged.
So, you can't just miss this opportunity to get a valuable traffic.
"For professionals in real estate, SEO is more important than ever."
You need a platform to grab your potential customers.
A platform or website which is not just bait for your customers rather should provide a value to them.
It's not just enough, even if your very own real estate website is live on the web.
No doubt, you've got the lustrous, great-looking website in your market.
But that's not enough, you have to make sure how your clients are going to find it in search engine like Google, Bing, Yahoo and msn above the 1 billion+ sites on the World Wide Web.
The prime source of traffic to your real estate website will come from search engines.
In fact, the route to success is pretty complex and daunting but once your real estate website get noticed you will be on the top of your business game. To rephrase Edison, the key here is 1% inspiration and 99% perspiration.
Here in this blog I am going to reveal some outstanding real estate SEO Tips to rank your website #1 in Google.
When these real estate SEO Tips are properly applied, your real estate website can attain a top position on search engine result pages (SERP's), gaining a high visibility that will attract home and land buyers.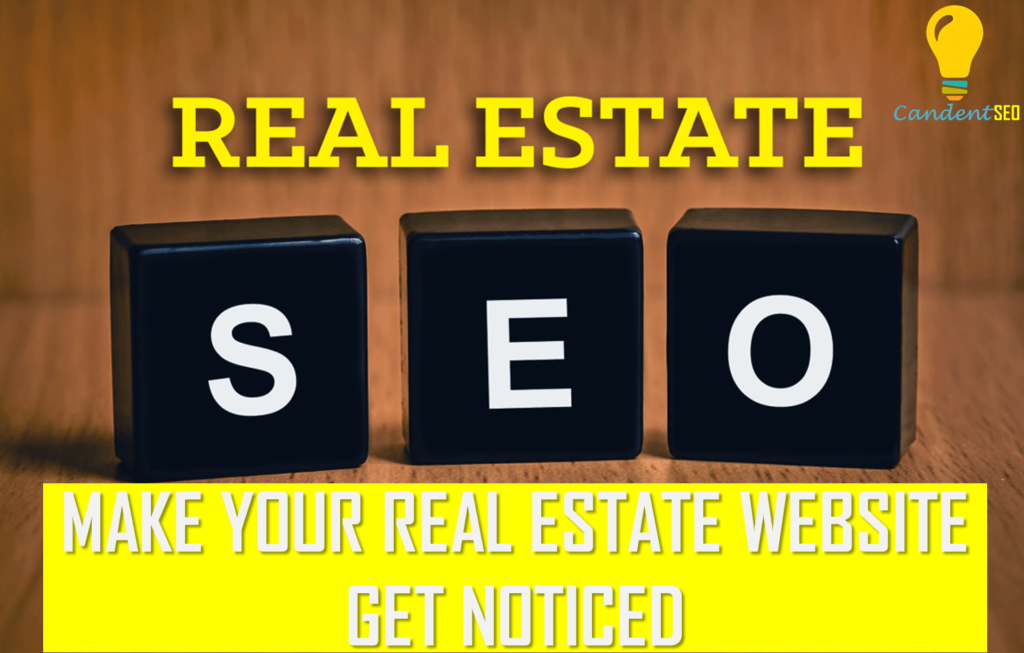 Here are 8 Real Estate SEO TIPS to increase your site's visibility on the web, and keeps your site visitors coming back for more:
Real Estate SEO TIPS #1 – Know SEO Basics:
Before starting, it's strongly suggested that you grab some elementary understanding of search engine optimization (SEO) and a little bit about how search engines works.
"SEO isn't a rocket science, so don't ever get panic."
Real Estate SEO TIPS #2 – Target Local Keyword Phrases:
Targeting local keyword phrases can be a game winning step.
Generally, Most of the real estate companies provide services to multiple cities and region. But, when it comes to promoting your website online you should focus primarily on the prime cities where you do your business.
"From there, build out silos that target other areas"
Start Optimizing your website for search terms such as:
[City Name] real estate [City Name] homes for sale [City Name] real estate listings [City Name] realtor [City Name] real estate agent
Now, Use these words within your website. These keywords phrases should appear on pages throughout your site both for users and web crawlers.
Real Estate SEO TIPS #3 – Start Writing Blog Post:
Blog posting is a great way to tell your clients and users that you stand as an authority in this field.
Write about some specific property that is on sale with specific property address, terms and conditions, high-quality photos, price and commissions.
Follow all these SEO boosting stuffs while posting your content such as using the keyword in:
Meta Description
Title tag
ALT tag on photos
File name on photos
Real Estate SEO TIPS #4 – Make Your Website Mobile-Responsive:
It's necessary to move ahead with trends. Trends change so do the SEO techniques. The future is mobile and for a future-proof website mobile responsive is the key feature.
The statistics are here and they show that home and land buyers are searching for real estate on mobile devices more than static devices (desktops).
Did You Know?
89% of new home buyers search using a mobile device during the home buying process.
A 300% growth of real estate broker-related searches on tablets year over year.
Foreclosure searches have risen 180% year over year on mobile devices.
You must know what real estate buyers search for:
They search for
General Home information
How to Get directions to property
How to compare prices
How to compare features
How to Call a broker
Read reviews
Email in order to contact a broker
Watch an online video about a property
Include these statistics while developing your real estate website. It's clear that making your website mobile is an important factor in real estate SEO.
To Check Whether Your Website Is Mobile Responsive Or Not Click Here (Page Speed Insights Links)
If your website is mobile responsive by default you can improve it too by Google Page speed insights.
Real Estate SEO TIPS #5 – Create a Powerful Real Estate Company Bio
"First impression is the last impression so make it count"
Point your qualities as a real estate agent
List your awards and accolades
Specify your specialization
Mention about your hobbies, family and past life experiences.
Real Estate SEO TIPS #6 – Post on Neighborhood Niche Profiles to Dominate
By contribution hyper-local content that showcases your area's schools, shopping, recreation and unique natural beauty, you're speaking directly to the priorities of potential homebuyers.
"Remember The Real And Effective Marketing Don't Even Look Like Marketing"
Real Estate SEO TIPS #7 – Take Benefit of Photos and Videos
Photos and videos have always been helpful as human mind processes 60,000 times faster than text. What people see, they believe!
So, Playing with Photos and videos can be also beneficial.
Create a video tour of the property to show your clients how actually the property looks like.
Consider capturing testimonials on video, too.
Whenever you sell a home, get a testimonial.
Real Estate SEO TIPS #8 – Join Social Media – Real Estate SEO: Beyond Your Website
"Real estate is all about relationships"
When it comes to client relations, social media is a great way to start relationships or strengthen existing ones. A real estate agent with an active social media presence is able to interact with clients where they are everyday: Facebook, Twitter, Google+, Pinterest and/or Instagram.
To help stimulate and update you better we recommend reading more about these powerful social media tools to help you maximize their potential:
Follow these steps to make your social media profile influence
Create A Google+ Business Page
Create A Google Map Listing
Create Pintrest Boards And Pin Regularly
Create A Facebook Company Or Business Page
Share Property Pictures And Videos On Instagram
Make A Profile On Quora And Answer Questions Related To Real Estate.
Make Profile On Some Most Important Business Listing Websites.
Employing Hashtags Like #Realestate Or #Listing Can Be Game-Changing
Try To Write On Yahoo Answers.
Make Better Use Of Stumble Upon
By applying correctly these 8 Real Estate SEO Tips
"I am sure you will get what you are looking for."
Don't forget to share this post and your thoughts too in the comment section below!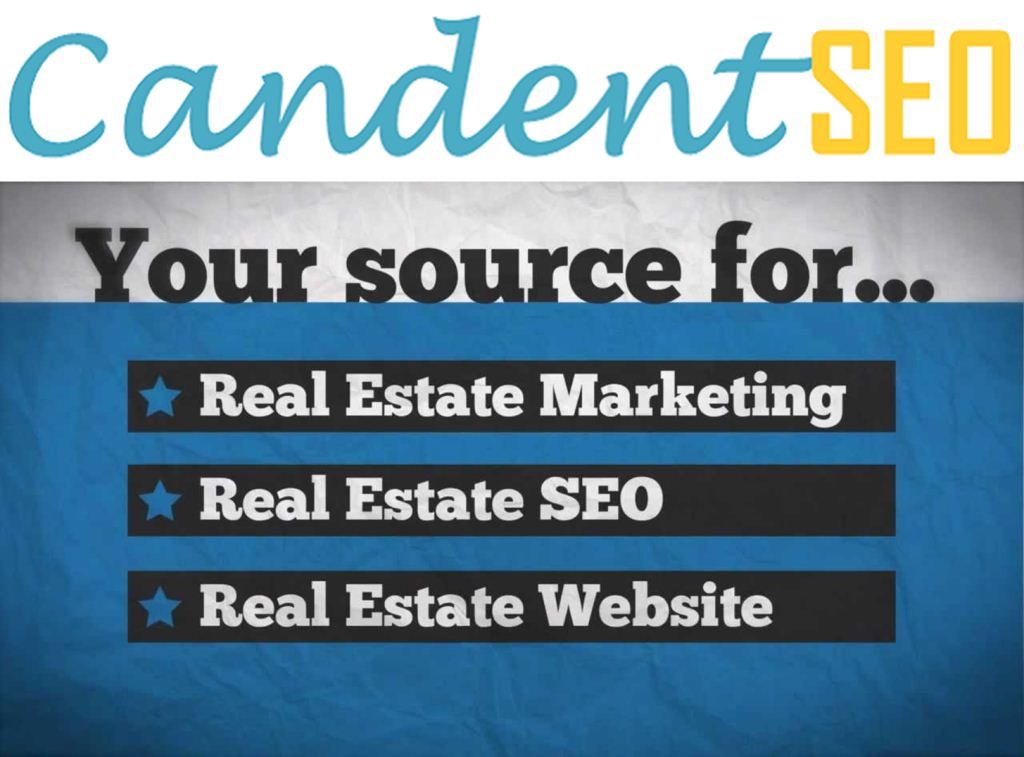 About PRAKASH CHANDRA
Prakash Chandra is the focused Professional Blogger and SEO Expert with zeal to make the significant contribution in growth-oriented organizations. He is a techno-geek straddling over digital marketing and web exposures, have carved a niche in the industry.