How Will Digital Marketing Change in the Future?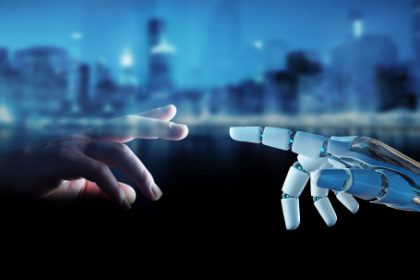 Digital Marketing is now an integral part of what a business is to its customers. Particularly, at one point digital marketing was just a new and different way to market. It opened up a new form of media on which to peddle products and services. But nothing is static everything changes with time. So, Digital marketing, like every other form of marketing, is in constant change. According to Candent SEO (Digital Marketing Company in Patna), Artificial intelligence will play an important role in the coming days.
Let's see the future of digital marketing with the eyes of Candent SEO (SEO Company in Patna).
Future of Digital Marketing 2020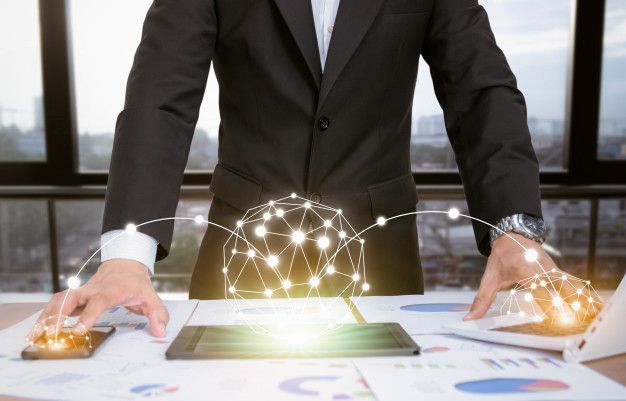 In 2020, the average Internet user has at least 7, 8 social media accounts. That's up from 3, 4 just 5 years ago. However, everyone knows that you have to target the audience where they are spending the time. So, the question is how much it affects India.
Future of digital marketing in India 2020
According to a recent survey, the growing percentage of India's Digital Advertising Industry is around 33 percent. Survey forecast that by 2020 its value will exceed the INR 255 Billion marks. India is one of the largest growing digital markets globally. The scope for digital marketers here will only get on increasing day by day. According to experts, the digital industry in India will produce more than 20 lakh jobs.
Factors of Influence in Digital Marketing Scope
Particularly a shift from man-made to automated mediums.
Online medium seeing the benefits of precise/customized targeting.
The rising smartphone penetration is anticipated to grow up by 850 million over the next half-decade.
The upsurge in artificial intelligence and robotics.
What is the future scope of the digital marketing industry?
Analytics and statistics suggest around 40% growth rate for digital marketing. Besides these other industries it is 5 to 10%. Incoming economic year, this rate is going to be multiplied. At the same time demand for digital marketing experts is going to increase rapidly.
Future scope of Digital Marketing Industry
Here is the Future Scope of the Digital Marketing Industry –
Higher User Engagement,
More Business Opportunities,
Virtual Connectivity with Audience,
More Informative Ad Campaign,
Modified Content Strategy in Digital Marketing (more concise, informative, specific, and crisp content),
More Medias Involvement in Business Promotion, and
Automation in Marketing.
The future of Digital Marketing Blog
The case of the previous year is if you publish an article with a focused keyword, it would easily rank. But now Blogging is becoming tough day by day. It's because of competition in blogging and maturity in Google's intelligence.
Recently Google incorporated Artificial Intelligence and machine learning to its search in the form of the Rankbrain algorithm. Particularly, it has the ability to fully understand the content and rank quality content. However, the global consumption of online content is increasing rapidly.
Furthermore, In the future, the demand for quality content writers is going to increase. Corporates like Google, Bing are striving hard to make the internet accessible to all, and get the entire world online. As a result, digital consumption is almost going to double in the coming year.
Digital Marketing Agency Future
The future looks bright for 2020 and everyone is very optimistic. In research over 95% of agencies reporting a positive outlook for growth and expansion in the coming year. Here is the reason:
Every brand is looking for a digital agency because they want a specialty in marketing.
Digital ads are getting more attention. So, in the future digital ads are going to increase.
Challenges in 2020
To adapt to the change in technology.
Compete for the opportunity with coming trends.
CANDENT SEO
(Join us to win the race in coming years)
As we have presented the scope of digital marketing in India 2018, 2019. Many industries believe and now with us, they are best in their business. Our team is closely connected with the upcoming technologies. So, it is very easy for us to fight in the coming days. We always believe in technology and quality. As a result, we are the best Digital Marketing Company in Patna. It's very easy for us to bridge the gap between targeted customers and companies.
Our only motive is to exceed the expectation of the client. This is because we see our success in your success.
FACE THE RACE WITH CANDENT SEO
About PRAKASH CHANDRA
Prakash Chandra is the focused Professional Blogger and SEO Expert with zeal to make the significant contribution in growth-oriented organizations. He is a techno-geek straddling over digital marketing and web exposures, have carved a niche in the industry.