How to Make Your Website Your Biggest Digital Strategy Opportunity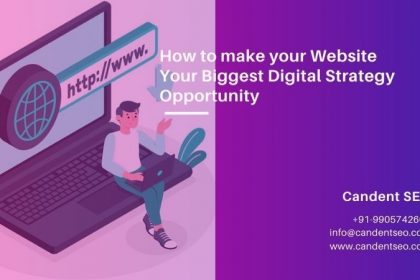 Every small business needs a strong Digital Marketing Strategy. The Internet has drastically changed the way businesses build and promote their brands. Now more and more consumers are engaging with brands online, before making a purchase.
According to a study, 40% of consumers first head to the search engines to get more information as they make their purchasing decisions. This should come as no surprise given that Google gets over 100 billion searches each month.
But, what does this mean for your business?
If you don't already have an integrated website marketing strategy in place that includes an effective website and SEO strategy, then you may be missing out on a valuable opportunity to reach and engage your leads online.
Furthermore, maybe your website isn't that fit to handle the strategy you do have in place. As the first thing a customer sees online is your website. Thus, it becomes important for you to first make your website your biggest opportunity,
But, How to Make Your Website your Biggest Digital Strategy Opportunity?
To help you with this we have tried to cover each point on "How to Make Your Website your Biggest Digital Strategy Opportunity" in this blog.
Have a read………………
Steps to Make Your Website your Biggest Digital Strategy Opportunity
Below, we've created a step-by-step guide to create an effective website marketing strategy for your business.
By following the process mentioned below, you'll be on your way to developing an integrated digital marketing strategy for attracting, engaging, and converting more leads over time.
Conduct a Website Analysis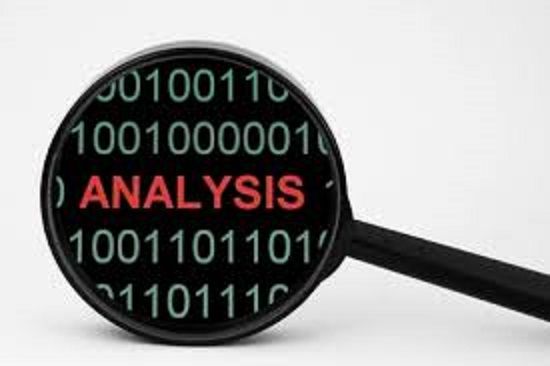 The first step in creating an effective website marketing strategy is to Audit your Current Website. By conducting a website analysis of your current site design and content, you can better understand what you're doing correct & wrong, and where there may be opportunities for improvement.
When it comes to Website design, your website should be easy to read and navigate. Review your navigation bar and site map to ensure that visitors can easily find and access the pages they are looking for.
Furthermore, make sure that font sizes and colors are easy to read and all images can be viewed, especially from smaller device screens such as phones. Before you go live with your new website design, test it out first on all devices. Also, check your website's pages using different browsers.
In addition to analyzing your website design, it's also imperative that you look at your site content. Therefore, make sure that the content is written with your audience in mind. Headlines should be attention-grabbing and content should focus on your target buyers' biggest challenges.
Optimize Your Website For SEO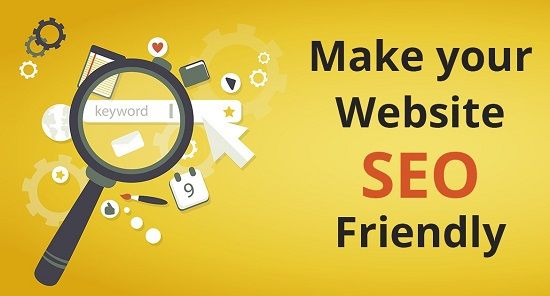 The second step towards developing a website marketing strategy is to optimize your website for SEO.
SEO (Search engine optimization) is the process of making changes to your Online Marketing Strategies to make your website more attractive for search engines. This, in turn, helps you to ensure that your site will appear on the top search engine results page (SERP) for relevant keywords and phrases.
Best practices for search engine optimization are often changing or being added to as Google updates in its search algorithm. However, there are a few principles that you should keep in mind as you make sure your website is optimized for search:
Keyword Research
One of the most important parts of your SEO is your Keyword Research Strategy. There are a variety of tools that you can use for keyword research, available for free. This will help you to find search terms that are relevant to your business and better understand how many people are searching for these terms online
Content
Once you've developed a list of potential keywords, you will need to write content around these keywords and phrases. The goal here is not to stuff your content full of keywords. But also, to write informational and entertaining content that will add value for your audience once they find it on the search engines.
On-Site Optimization
In addition to using the keywords in the body of content, you also have to pay attention to on-page elements of your website such as titles, meta descriptions, images, and image tags. Therefore, use these keywords strategically when creating these different page elements to boost SEO.
Link Building
Link building is another important (and complex) aspect of search engine optimization strategy. Search engines look at how many pieces of content link back to your site as a way of understanding whether your site content is valuable.
Therefore, link building is important. However, there are many different ways to build quality links, such as submitting your site to different directories or simply creating content that people will want to link to.
Overall, by improving your SEO, you can work to rank higher in the search engines for relevant terms. This allows you to drive more and more relevant traffic back to your site for measurable results.
***Note: If you do not have anyone that is experienced in SEO, you may consider hiring us – Candent SEO, Digital Marketing Company in Patna – for help with this part of your website marketing strategy. Our team has experience of more than 5 years in developing an Online Marketing Plan as well as Digital Marketing for Business.
Start Content Marketing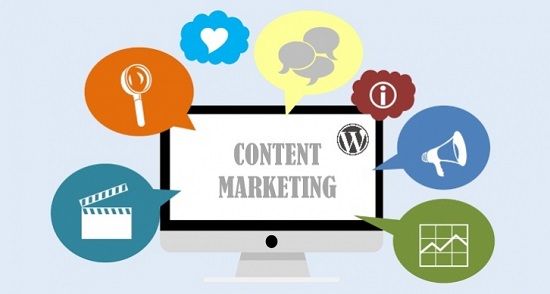 The third phase of your website marketing strategy is to develop your Content Marketing. Content marketing is the process of creating and publishing valuable content that helps you attract and engage your target audience.
By providing your target buyers with engaging content, you can work to build and foster stronger relationships with your leads.
Before you start creating content, you'll want to develop a content strategy.
This is the Process of Determining the Different Aspects of your Content Plan, Such as:
What types of content you will create
What topics your content will focus on
How often you will publish new content
What channels you will use to promote your content
When it comes to your content marketing, it's important that you choose topics that will be relevant and valuable to your target audience or that can help you build a stronger connection with your audience.
Build a Social Media Presence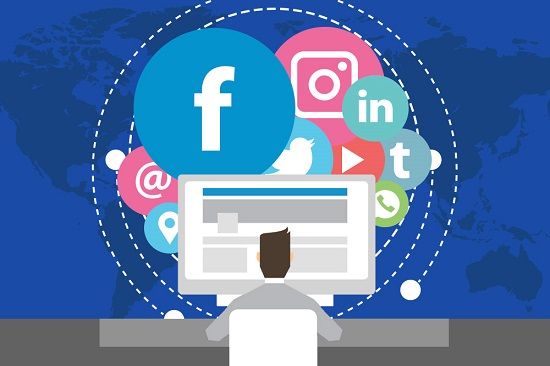 The next step in building a strong website marketing strategy is to work to build a Social Media Presence. With social media marketing, your company can expand your reach online and work on driving more quality traffic back to your website.
The first step in building a social media strategy is to determine which social media channels you will use to attract and engage your audience. Then you need to start building your social media presence.
First, make sure that you are connected with your current customers on social media. Be sure to put links to your social media profiles on your website. You can also put it in your shipping, confirmation emails so that current customers and site visitors can check out your social media profiles and connect with you.
Amplify with Email Marketing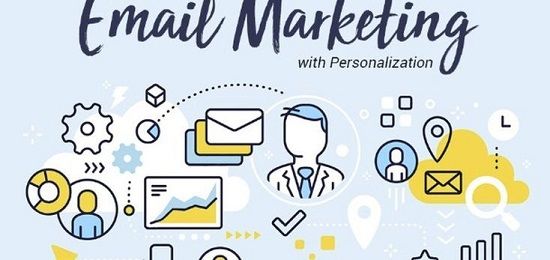 After started working to create more content and build your social media following, you can continue to amplify your website marketing strategy with Email Marketing. Email marketing enables you to get the word out about your new products and promotions while also driving traffic back to your website.
Before you start sending emails, you'll need to work on building your email list. There are a few different ways you can do this. You can start with the email addresses of your current customers. Then, work to build on your list by capturing new contact information from lead forms.
Use Paid Advertising to Speed up your Sales Cycle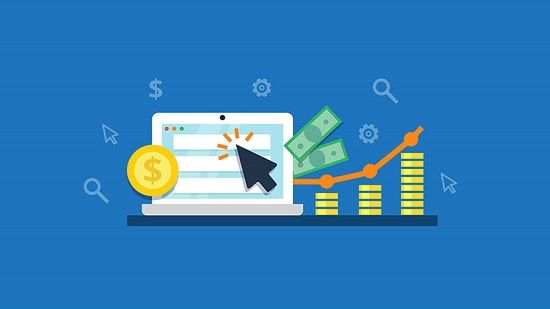 Though the goal may be to bring in as much organic search volume as possible, SEO takes time to work its magic. If you want to speed up your sales cycle a bit, you can introduce Paid Advertising into your digital marketing strategy.
Paid advertising, such as Google PPC Ads & Social Media Advertising, can help you to bring more of your target buyers to your site. Where your content marketing and other elements of your digital marketing strategy can work to convert them.
Next Step: Implementation!
Now that you know "How to Make Your Website your Biggest Digital Strategy Opportunity". It's time to consider when you are "Implementing it", whether your company has the time, resources, and knowledge to effectively implement your website marketing strategy.
For most small businesses, every member is already working at full capacity to keep business operations running smoothly. That's why many business owners look for outside help when implementing their website strategy.
Our website experts at Candent SEO, Digital Marketing Company in Bihar, knows what it takes to help you create a stunning and effective website that will attract and convert more leads to help you grow your business.
Our team is also skilled in other Digital Marketing Activities such as Search engine optimization tactics. This will help your business rank on the search engines, increase referral traffic, and build a strong online presence.
If you're ready to get started, we are only a phone call away!
About Nishi Gupta
Nishi Gupta, Digital Marketing Consultant and veteran in online marketing offers experienced, professional Internet Marketing and Social Media solutions. She is also a professional blogger with passion to contribute in the growth-oriented organizations.