How to Diversify Your Visual Marketing Strategy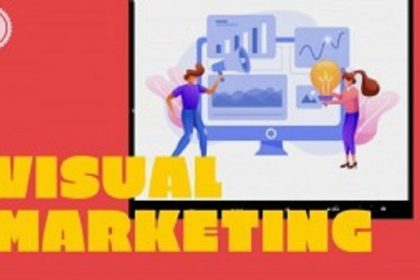 When you're building your brand, including the development of your story, personality, brand promise, core message, and so on, you also need to be sure to include a strategy for visual components as well.
There's no denying that today's marketing world is becoming increasingly visual, and you must be able to adapt to that strategically.
No matter how great your business and messaging are, visuals are usually the most effective way to capture your audience's attention. This also helps to build brand recognition provided you're implementing these visual aspects correctly.
Furthermore, by including visuals in your overall marketing plan, you'll help your brand to build a Visual Brand Identity and award them with long-term success.
But why is visual Brand Identity important for a business. To understand this, let's take a deeper look.
What is Visual Brand Identity and Why is it so Important?
Brand Identity involves all the moving pieces that together represent how your business is perceived. The way you present yourself visually is more than just design and colors.
Businesses who are consistent with their visual identity resonate more effectively with their audience than those who are not.
Your visual identity is an exact reflection of your company or business. So, you must put in the time and research to make a strong Visual Marketing Strategy that represents your brand accurately and positively.
What all Things One Must Keep in Mind While Planning a Visual Marketing Strategy?
To make your Visual Brand Identity stand out you must follow these three Visual Marketing Strategy:
Be Unique
It should truly stand apart from the competition. In order to truly be effective with this, you must have a deep understanding of who the competition is and what their visual brand identity looks like.
Be Memorable
Aim to make your visual brand so strong, that your audience can glance briefly at the visual elements of it and know exactly what they're looking at, even without any context.
Make Everything Match
Each element of your visual brand should be cohesive and should tie together effortlessly.
We all know that a good image has become key to social media marketing success. Images alone can now grab attention in social media feeds. Images can go viral.
The problem is, more and more businesses, publishers, and bloggers are now embracing all sorts of creative visual marketing tactics. So it's now becoming harder and harder to stand out. And to make you stand out diversifying is the best possible solution.
So, now let's know how diversifying can help your business and How to Diversify Your Visual Marketing Strategy.
You might refer reading: Digital Marketing Company in Patna
How to Diversify Your Visual Marketing Strategy?
Diversifying your Visual Marketing Strategy is the only way to see better results from your content efforts.
Furthermore, by diversifying, you can also cover more marketing channels (like Instagram and Tumblr for example) you wouldn't have content to post to otherwise.
Diversify your Sources
You can look for various images related to your brand identity online for free as well as pay for it. These visual images are usually entertaining and can bring a chuckle or two from the reader.
Create your own Images
Creating your own images used to be much tougher earlier! Many people still feel that's too much over their heads. But now, with lots of free tools available online, almost anyone can create awesome images nowadays!
Take your own Photos and Videos 
If you want something unique that perfectly fits the post, the best thing you can do is take your own picture or Videos. Incredibly, even smartphones can take an incredible photo and make amazing videos.
Creating Infographics
Infographics are incredibly popular, especially now that social media marketing is all in rage. Not only do they allow an endless amount of information to be conveyed in a visual and easily understood way, but they are easy to share as well as more likely to catch the eye than a text-based post alone.
Create Visual Quotes
One great way to make a vibrant image with next to no work is by putting some text over it. This could be a full-image cover with just a quote or just the title of the blog alongside an image that describes it.
User-Generated Visual Content
Another cool way to create a great visual is to get your users to create them for you! Think of visual contests you come across daily. You can set up one of your own. It doesn't have to be huge: Email your customers and run a giveaway in exchange for a creative photo that you can use.
In addition to that, you can also take help from a Digital Marketing Company to make visuals for you.
"Candent SEO, a Company for Digital Marketing in Patna, is one of the best companies in designing visuals like logos for companies and creating their brand identity. Thus, if you face any problem while creating visual content, then feel free to contact us."
Conclusion:
Images can make a huge difference and is the best Types of Marketing to attract customers. Once you start getting creative and looking out of the box, you'll suddenly see your content marketing efforts pay off!
So, now we hope you have got your answer for – How to Diversify Your Visual Marketing Strategy. You can now apply these Strategies for Creating your Brand Visuals, but just make sure to:
Choose an image that addresses your audience and reflect your brand
Use the visuals to bring out emotions
Don't forget about layout
Create a consistent color palette
Choose a font that matches your brand personality
Get your logo right
Test your initial concepts
With all aspects of Business Marketing, you must remember to put strategy first. As it is the backbone of everything that you do.
Once you can get that in place, creating the visual elements will be much easier for you. This is because you'll truly know who your business is, what it represents, and who you want to attract.
So, here we will put an end to this blog for – 'How to Diversify Your Visual Marketing Strategy'. We hope you enjoyed reading this blog. You can also refer us to some Digital Marketing Article Topics that you want us to cover, in the comment section box below.
Till then, stay tuned……………………
About Nishi Gupta
Nishi Gupta, Digital Marketing Consultant and veteran in online marketing offers experienced, professional Internet Marketing and Social Media solutions. She is also a professional blogger with passion to contribute in the growth-oriented organizations.